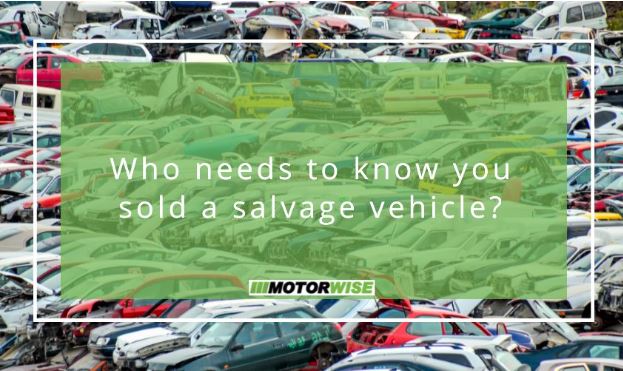 Who needs to know you sold a salvage vehicle?
If your car is 12 years of age or less but has a critical fault that is too costly for you to get fixed, a salvage vehicle collection service may be willing to buy it. While these experts can make certain the process is quick and easy, you'll still need to let specific entities know that the transaction took place, namely the Driver and Vehicle Licensing Agency (DVLA) and the vehicle insurance company that provides your policy. In the next sections, we'll discuss the potential consequences that can occur when you don't inform these parties to emphasise how important these notifications are.
When should you contact your insurance company?
Your vehicle may no longer be able to drive because of its faulty gearbox or engine. However, unless you have registered it as a Statutory Off Road Notice (SORN), it will still legally require car insurance. When you opt to sell a car as salvage, make sure you inform your provider and cancel your policy. A failure to do so will result in you paying insurance for a vehicle you don't own. It's worth remembering to only cancel your insurance after the transaction is completed. Should your vehicle be damaged or stolen before it's collected you can then claim the payment owed to you.
When should you contact the DVLA?
As the salvage car's registered owner, it will be your duty to let the DVLA know you have sold your car. UK law insists that ownership changes must be reported to the DVLA, but this important action can also serve your own interests. If your salvage car is repaired and then driven by someone else who commits driving offences, you could end up being accountable for any penalties as the registered keeper on record.
Is it difficult to notify the DVLA?
While a quick call to your insurer is required, the process of informing the DVLA is slightly more formal, but also an easy job to complete. The quickest way to notify them is online by completing the electronic form at www.gov.uk. This process can also be managed by post if you prefer but will take longer.
Vehicle salvage made simple
If you handle these two tasks, Motorwise will handle the rest. From a quick quote and collection to stress-free payment you never need to chase you can count on our dedicated services. Get in touch for questions answered regarding selling your car as salvage.