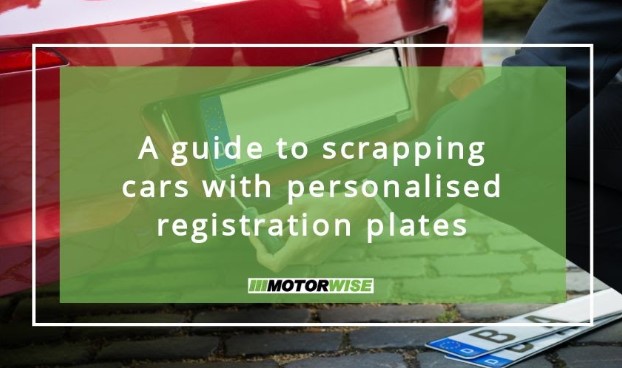 A guide to scrapping cars with personalised registration plates
If your car has reached the end of its life, you may be thinking about sending it to the scrapyard. However, owners of cars with personalised registration plates will know how expensive these can be. The good news is that if you have a car with a personalised plate, you don't need to sell the registration plate with the car.
The laws regarding personalised number plates
Whether you purchased a car with a personalised number plate or purchased the plate yourself, there are a range of regulations which you need to consider. For many of us we rarely give our car's registration number a second thought, however, they are very important and effectively act as an individual identifier for your car.
Each registration number is approved and registered by the DVLA, which stipulate the important details, such as number plate designs and the rules relating to scrapping your car. So, what are the exact rules and regulations regarding scrapping cars with personalised plates?
How do I apply to keep my personalised number plate?
The process is very simple, with the first step requiring the car owner to complete the V317 form on the government website. If your car has the required road tax and you are the registered owner with the DVLA, your application will be approved. Alternatively, if the vehicle has a SORN which is more than 5 years old, the application will also be approved.
In some situations, the DVLA will be required to inspect the car before approving your application. Although this may seem daunting, in general, there are no problems and your application is still likely to be processed.
How much will it cost to keep my personalised number plate?
The service is not provided for free and there is a cost of £80, which is much less than the cost of the personalised plate. It will be possible to transfer the plate to a new car, although you will need the V5C certificate or the new keepers' section of the V5C in the previous owner's name.
How do I scrap my car?
Once you are ready, the process to scrap your car is also very simple and the running condition of your vehicle is not important. Here at Motorwise, we are fully licensed car disposal specialists, which provide a friendly, legally compliant service which you can trust. To find out more about scrapping your car, please contact our experienced disposal team today.