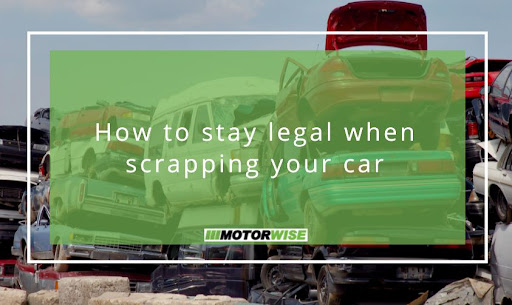 How to stay legal when scrapping your car
When cars outlive their usefulness and seem to be in the shop more often than out, owners often choose to scrap them. While there are much stricter rules on how vehicles get scrapped in the UK today, professional scrap car services are now available to make disposal easier. By enlisting expert help, you can ensure that your unwanted vehicle gets scrapped per UK legislation, but you will still need to perform a specific process to avoid breaking the law. Read on to find out more.
Scrapping your car in line with environmental laws
Previously, UK legislation stated that only 85 per cent of a scrap car needed to be recycled or reused, but in 2015 the Government amended this law. Now, the End-of-Life Vehicle (ELV) Directive insists that 95 per cent of cars are recycled or recovered. Cars can only be disposed of at Authorised Treatment Facilities (ATF) here in Britain. On-site personnel at ATFs have the skills and equipment to depollute ELVS and claim back their metal and other materials for recycling and repurposing.
Scrap car collection services make this process simple for car owners, with vehicles picked up at a time and place they select (home or work) and taken to the ATF on their behalf.
Getting paid for scrap
The Scrap Metal Dealers Act insists that ELV owners in the UK get paid using a transparent and traceable transaction. Accepting cash for a scrap car is illegal. Professional scrap services will ensure you get paid directly into your bank, avoiding any legal infractions.
Alerting the Driver and Vehicle Licensing Agency (DVLA)
While the scrap car service you choose can cover most of your legal obligations, one task remains for you to complete as the registered owner. It is your responsibility to inform the DVLA that your car is being recycled. The process of scrapping effectively means you are selling your unwanted ride to the ATF, and you must notify the DVLA of this ownership change. The DVLA clearly states that any car owner failing to alert the agency of a vehicle being scrapped will face a heavy fine of £1,000.
You can inform the DVLA by post or online, but don't forget. When buying your next car, that £1000 will come in handy.
Scrapping made simple
If you're set on scrapping your unroadworthy car, you can get a free quote online with us here at Motorwise. You inform the DVLA, and we'll take care of everything else.