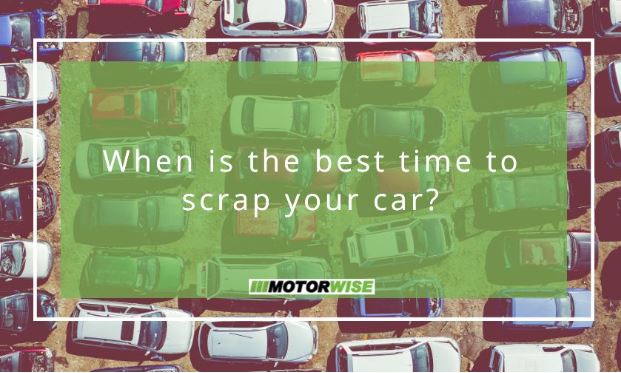 When is the best time to scrap your car?
While modern manufacturing methods construct cars to be hardwearing and provide plenty of value, they don't last forever. To work out when your vehicle is no longer fit for the road is a decision you can make or one that may be forced upon you by UK legislation. In the next sections, we'll look at how to select the right time to scrap your car, especially when you need to replace it with another vehicle.
Is it time to scrap?
If your car is constantly breaking down and seems to always need repairs and replacement parts, it's probably time to consider scrapping. Sometimes your regular service or mandatory MOT will make this decision for you. If your car is found to be no longer fit for the road, it will not pass this critical test. While you will have the right to fix faulty parts and retake the test, ask yourself how long you can keep repairing your venerable vehicle.
Timing your scrap day when buying a replacement
With your old car no longer reliable, you'll need to buy another set of wheels. As a result, it makes sense to consider how car prices change throughout the year and ensure they're at their lowest when you dispose of your vehicle. Your ultimate decision will be impacted by whether you want to buy a brand-new car or seek a second-hand make and model.
In September and again in March new number plates are issued. Many car owners trade in their vehicles at this point, and dealerships experience a glut that can overfill their forecourts. To make room for this activity they lower prices and afterwards offer better deals to create space. Those looking to buy a used car should scrap in the run-up to these months or just after for the best price on their new ride.
Drivers after a completely new car should scrap towards the end of each financial quarter as dealers are trying to reach targets and claim bonuses. As a result, they are more amenable to negotiating on price.
Scrap collection kept simple
When you're ready to scrap your car at the time that is best for you, Motorwise is here to help. You can get a quick quote in seconds from us and we'll handle your collection and transit to the Authorised Treatment Facility (ATF) followed by prompt payment. Scrapping doesn't need to be a tricky task, so get cracking today.