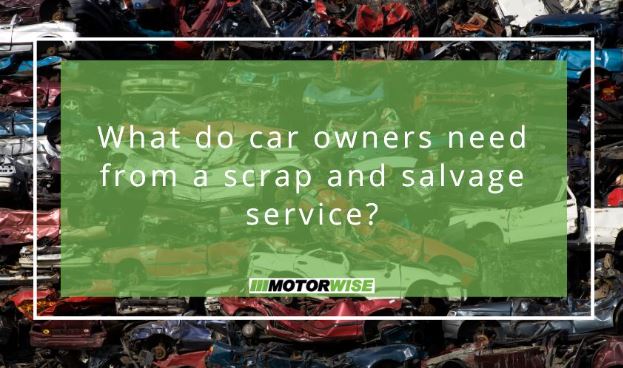 What do car owners need from a scrap and salvage service?
When you wanted to scrap your car in Britain in the past, auto breaker yards required you to drop vehicles off and even pay for the privilege of disposal. Today, the process of removing your car from active service on UK roads and having it recycled is a far smoother endeavour. Dedicated experts in scrap and salvage vehicles will not only collect your car for free and take it to an Authorised Treatment Facility (ATF), but they will also ensure you are paid properly for your vehicle.
It is worth noting that not every scrap and salvage car collection outfit offers comparable services. To help car owners with an end of life or faulty vehicle, we've listed some key qualities a professional collection service should have.
Speed and efficiency
When you have a problem car that needs removing from your property, chances are that you won't want to hang about. Always choose a service that can offer you a quote for your vehicle in seconds, so no time is ever wasted. Additionally, you don't want to hire a company that drags its heels and leaves you waiting for a pick-up. To avoid this, make sure the service you select can arrange a quick collection in at least four hours of your quote, and at a time that is right for you. The best collection businesses will allow you to book collections at home or from work and even on weekends to suit your schedule.
No extra costs and the best prices paid
Leading scrap collection services never have hidden costs. Check that companies don't charge for cancelled collections and make sure that pick-ups are free. Dependable services will always offer the best prices available for vehicles but bear in mind that quotes and costs are impacted by the information you give. If the collection driver arrives to find you have inaccurately described your vehicle, they may subtract money from your original quotation.
Fully licensed
For guaranteed peace of mind, only use a service that works with official ATFs and operates with the licence given by the UK's Environment Agency (EA).
Second-to-none scrap car collection
For a service that offers all the features listed above accompanied by industry expertise and advice, look no further than our team at Motorwise. To ensure you get the best price for your unwanted ride and enjoy a stress-free and simple service, get the ball rolling with a free online quote and let us handle the rest.