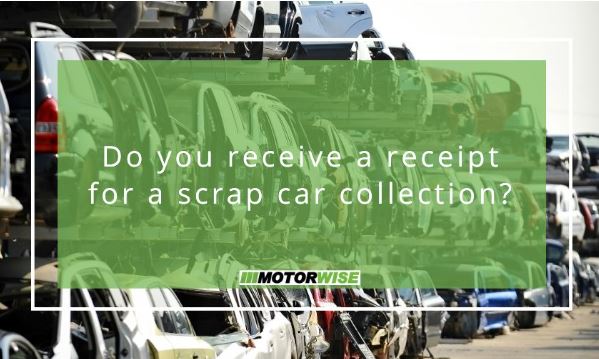 Do you receive a receipt for a scrap car collection?
Whether your car has become too old to function properly or is increasingly in need of expensive repair work, a professional scrap collection service can pick it up saving you both time and energy. Today cars must be disposed of safely as per UK law at official Authorised Treatment Facilities (ATFs) where they are depolluted and recycled. When you book a scrap car collection, the company you contact will arrange for the ATF to send one of their drivers to your home or workplace to take your unwanted vehicle away. Once the car has been scrapped, you'll be paid for the metal weight of the scrap vehicle straight into your bank.
It is understood that as with any financial transaction, you will likely be seeking a receipt as proof that your vehicle has been collected. In this blog, we'll take a look at this part of the process when you opt to get your car scrapped.
A receipt for your records
When you scrap your car, you are effectively selling it to the ATF. As with any purchase, a receipt will be produced. Along with showing proof of their identity, your collection driver will also issue you a receipt.
Help with other documentation
While you will receive a receipt, your collection driver can also complete Section nine of your V5C vehicle registration logbook. They will add the contact details and address of the ATF and you can send this to the Driver and Vehicle Licensing Agency (DVLA) or use the information to fill in an online form at the government website. Informing the DVLA of the transfer of ownership for your vehicle is an important step when scrapping your car. If you fail to notify the agency you can face a weighty find of up to £1,000.
Along with informing the DVLA, always remember to also let your car insurance provider be aware.
Scrap car collection services you can count on
At Motorwise, our priority is making the process of scrapping a car or selling one as salvage straightforward and speedy. You can collect a free no-obligation quote for your car by entering your address and registration on our site and we'll offer you a fair price for your unwanted vehicle. While you must let the DVLA know that you scrapped your car, we can handle the rest and ensure you get paid properly.
Contact us today to get cracking.