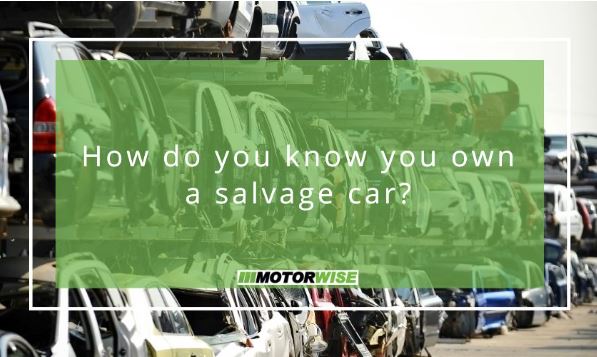 How do you know you own a salvage car?
A range of different circumstances can result in a car becoming unfit for the road. Serious faults in crucial components and complete mechanical failures make cars completely inoperable, while degradation and damage caused by age or accidents make them no longer safe. When vehicle owners calculate that repair costs are too high, they sometimes select to send it to a scrapper's yard, but another solution exists. If a car falls into a specific criterion, it can be classed as salvage and owners can receive a much higher payment than if they choose to scrap it. Read on to assess if your unwanted car is scrap or salvage.
What is the age of your car?
Vehicles destined to become scrap are commonly fifteen years old at least. However, a salvage car only has 12 years to its credit or less. When determining if your car is salvage, always start with this simple question. Car components age and deteriorate over time, so younger vehicles often have salvageable parts that remain fully functional with an abundance of active service life left.
Does your car have a critical mechanical fault?
Vehicles categorised as salvage typically possess a major mechanical issue like an engine or gearbox failure. The size of a bill to repair or replace such critical faults is beyond most car owners' means and vehicles with a major fault can be time-consuming to sell and difficult to part exchange. Luckily, professional salvage collection services are looking to purchase these vehicles for prices higher than scrap.
What is the overall condition of your car?
If a vehicle's bodywork is in reasonably good condition and most of its parts are functioning effectively, there's a fair chance it may be considered a salvage car. All working components of the car can be removed and installed in another vehicle to extend its life and make it roadworthy. As a result, the salvage process is a green solution for managing cars with major mechanical faults.
Salvage car collection services
At Motorwise, we can deliver a stress-free service for salvage car collection. We'll make certain that you are paid properly and quickly for your car whether it has total engine failure or a faulty gearbox. If you are still not clear about whether you have a salvage or scrap car on your hands, we're here to help. Contact our dedicated team today with your questions and queries.