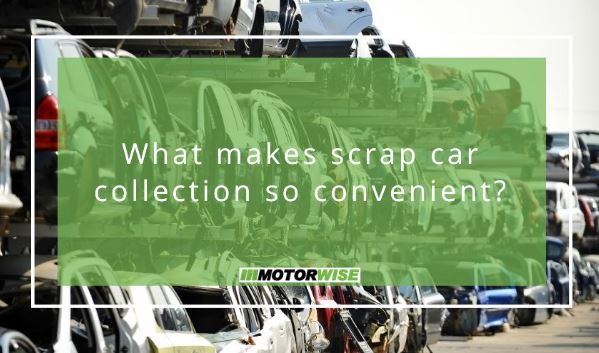 What makes scrap car collection so convenient?
When you rely on your car for work or to get from A to B, anything wrong with it can harm your life. If it breaks down, you can turn up late for appointments and important meetings or miss special occasions and sports matches you've been looking forward to. An undependable car causes plenty of inconveniences, but getting rid of it doesn't have to be difficult. The most simple and straightforward solution is to enlist the aid of a professional scrap car service. Read on to find out how easy this option can be.
Receive an instant quote
When you sell your scrap car through a professional collection service you won't have to haggle over how much money you'll be paid. All you need to do is add your address and vehicle registration into the fields on an online calculator and you'll get a quote in seconds.
When and where do you want it collected from?
Scrap collection services allow you to select when you would like your car picked up from and where. Offering optimum convenience, your collection will be booked on the best date for your schedule and you can choose between a home or workplace pick up. In many cases, you can even arrange a collection over the weekend when you have more free time.
Faster transactions
Selling a car can be an exhausting process. From taking extensive photography and penning your advertisements to fielding calls from potential buyers and waiting around for them to arrive for a viewing, this involved option is not ideal for busy people.
Scrap collection services arrange for your car to be bought and collected by Authorised Treatment Facilities (ATFs), modern scrap yards with the skills, experience, and legal right to recycle vehicles. Collections are completed quickly and easily, and drivers will provide you with a receipt for your records.
As soon as your unwanted vehicle has been de-polluted and successfully scrapped, prompt payment will be transferred to your personal bank account. You can then use the money to invest in a new vehicle you can trust to get you where you need to be.
A scrap car collection service you can count on
For a dependable service designed to keep the process of scrapping your car simple and stress-free, look no further than our dedicated team here at Motorwise. If you're ready to get rid of your unwanted ride, get a free quote from us today to get started.