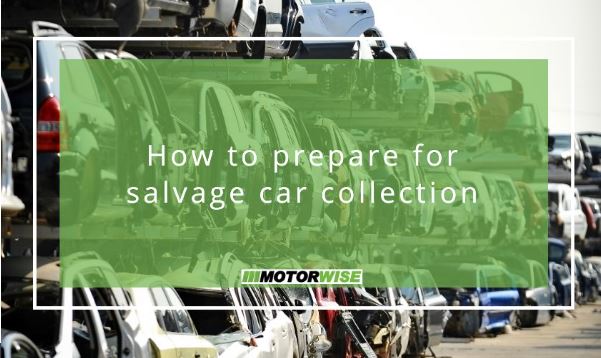 How to prepare for salvage car collection
If your car has a critical fault, you can sell it to a professional salvage collection service. You'll get a quote in seconds and, if you're happy with the price offer, shortly afterwards, an agent will arrange a time and place for pick-up. In this blog, we'll run down the essential steps you must take, to ensure you're ready for your salvage car collection. Read on to get prepped.
Make sure your salvage car is empty and accessible
While you don't need to take your car for a professional clean before collection, always ensure all your personal belongings have been removed. Over time, our effects can accumulate in cars so make a final sweep before pick-up time.
Your car must be in a suitable place for collection. A surface that is flat and able to take the weight of the combined heft of both the collection truck and your vehicle is vital. Driveways and garages are ideal, but if you use the road outside your home arrange a collection time when your street has fewer parked cars to make the pick-up easier.
If you have concerns about access on collection day, always make the service you book aware of them as soon as possible so they can find a suitable workaround.
Keep your keys and ID handy
When the Authorised Treatment Facility (ATF) driver arrives to collect, make sure you have your key or key fobs (depending on your make and model) ready to pass to them. For proof of your identity, you'll also need some identification that includes your likeness like a passport or driver's license and a current utility bill displaying your collection address.
If you have a copy of your vehicle logbook (V5 certificate) at hand, the collection driver will write down the name and address of the ATF that your car is being sold to and issue you a receipt for the transaction.
Itemise your salvage car's condition
After you have received an assessment and free quote for your car, you'll need to let the collection service know if your vehicle is unable to be moved by winch or is undrivable. Total engine failures and major gearbox flaws are common problems in vehicles sold as salvage but must be factored in for a successful collection.
Book your salvage car collection now
At Motorwise, we're happy to handle your salvage car and ensure you get paid properly. Obtain a quote today and we'll be in touch to arrange a quick collection.