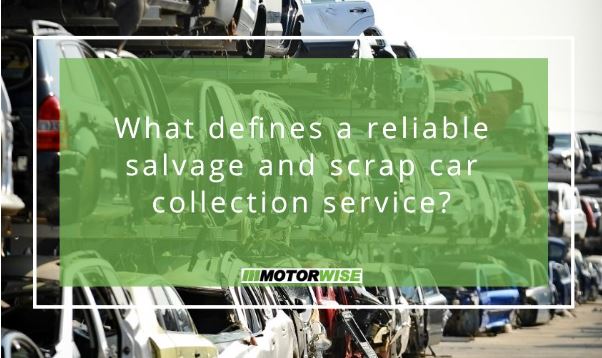 What defines a reliable salvage and scrap car collection service?
Many years ago, if you needed to dispose of an old or non-functional car, you'd have to make transport arrangements yourself and pay for the destruction. Fast forward to the present and the process of removing a vehicle from your property and recycling it is far easier. It's also a more equitable business for owners of unwanted cars. Instead of paying out to scrap a car, registered keepers are paid by collection services for the metal weight of their vehicles.
Today, cars are not left to rust in junk piles but must be recycled so that their materials can be reclaimed and repurposed at Authorised Treatment Facilities (ATFs). While numerous services exist that will pick up a scrap car and pay for them, not every option is identical. In this blog, you'll find some useful criteria that can help your narrow the field when selecting.
How quick and efficient is the service?
Read real reviews before choosing a service. When a car no longer works, it is simply taking space and costing you money for insurance. Choose a service offering instant quotes and swift collections. Opting for a company that can deliver a collection time within four hours of quotation ensures you can expedite the removal of your unwanted vehicle.
Do they consider the customer?
Customer service is important. Select a scrap collection service that lets you pick the best time and place for your car to be removed. Professional services will allow you to designate a work or home collection at the time that is most convenient for you. Expert collections will also ensure that the driver adds the ATF details in your V5C logbook to help you inform the DVLA of scrapping and provide you with a receipt for your records.
How and what will they pay
Collecting quotes is important to ensure that you get the best deal, but professional firms will always pay you the best rates whether your vehicle is classed as salvage or scrap. They will also make sure that you are paid legally by bank transfer instead of cash.
A scrap car collection service you can trust
For an expert service that ticks every box on the list above, you can count on Motorwise. We only work with registered ATFs that are licensed by the Environment Agency (EA) and make scrapping cars stress-free and simple. Get a free scrap car quote now from a reliable service that is second-to-none.