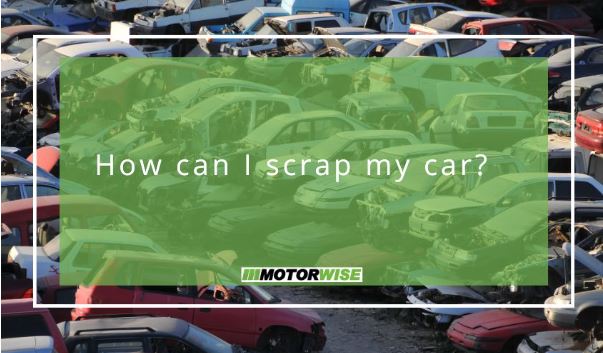 How can I scrap my car?
If your car keeps failing its MOT and seems to be in constant need of repairs, your best choice is to scrap it. A car that is no longer roadworthy can not only be expensive but also dangerous to its driver, passengers, other motorists and pedestrians. The good news is that using a professional scrap car collection service can be swift and simple. In this blog, we'll show you what you need to do to scrap your car.
Obtain a quote and arrange a collection
Online, you can get a free quote for your scrap car in seconds. After entering your vehicle registration and postcode, you'll be shown how much money you'll receive for your scrap car. If you are happy with the quote, the service will call you back within a few hours and arrange a time and place for your collection.
Prepare your car for pick up
You can choose between having your scrap car collected from home or where you work. On collection day, remove all your possessions and ensure that the car is accessible and on a flat surface that can take the weight of a collection vehicle. Leave your vehicle complete, to ensure that the driver will take your scrap car. Make sure that you have photo identification and proof of your address. If you have your VC5 logbook, keep it handy and the collection driver will add the details of the authorised treatment facility (ATF) where your car is being scrapped.
After collection
Once your car has been successfully scrapped, the agreed sum you were quoted will be paid directly into your bank account. Quick and convenient, this method of payment is also legal. Cash transactions for scrap cars are illegal here in the UK since the Scrap Dealers Actwas established in 2013.
Informing the DVLA
Whether you complete the process online or by post, you must inform the Driver and Vehicle Licensing Agency (DVLA) that you have scrapped your car. TheGovernment website clearly states that failure to do so can result in a huge fine of £1,000. It would be best if you also let your motor insurance provider know.
For a fast and effective way to scrap your car, you can always count on our expert team at Motorwise. Get an instant quote today, or get in touch if your need further information.