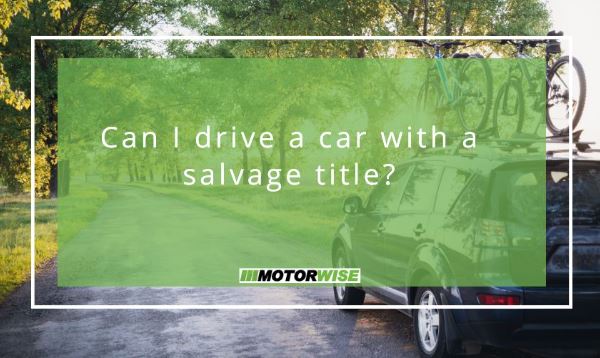 Can I drive a car with a salvage title?
Regardless of the high levels of quality control and innovations adopted by automakers around the world, even modern cars can arrive off the production line with unseen issues. When these flaws are major mechanical faults, they can often be too expensive for vehicle owners to fix. Malfunctioning gearboxes, engines, and electronic control units (ECUS) can all cost a small fortune to repair or replace, leading their registered keepers to get rid of them.
While scrapping unwanted vehicles is a common practice here in the UK, there are other options. If a car's other parts are operable, it may be classed as salvage and sold for far more than scrap. If you have ever wondered if you can drive a car with a salvage title, read on to find out more.
Can you drive a salvage title vehicle?
A vehicle that carries a salvage title is fine to drive on the condition that the motorist has registered the car and has sufficient insurance. Motorwise has extensive experience in the salvage sector and can be called upon for expert guidance whenever required.
Insuring a salvage title
Any vehicle driven on British roads must have insurance, even salvage cars. However, insuring a car that has a salvage title can be difficult. Only limited options may be offered, and drivers find they must shop around to get a good deal. Many companies will charge larger premiums for safety concerns or pay poorly on claims if they feel a car has little value.
Fortunately, registered repairers are often willing to buy salvage cars for thousands of pounds as they have the abilities necessary to use their parts to equip other vehicles or add new components to make them roadworthy again. Motorwise can facilitate this process with smooth collections and payment transactions managing all types of salvage car situations.
A second-to-none salvage car collection service
At Motorwise, we have designed a service that is engineered to make selling a car as salvage as simple as possible. We will ensure that your unwanted car is collected from your property or work premises helping you avoid any inconvenience. We will also make certain that you are paid the best price for your vehicle so that you can put the money towards investment in a brand-new car.
Obtain a free online quote for your salvage car today or get in touch with our dedicated team with any questions you have regarding collections.