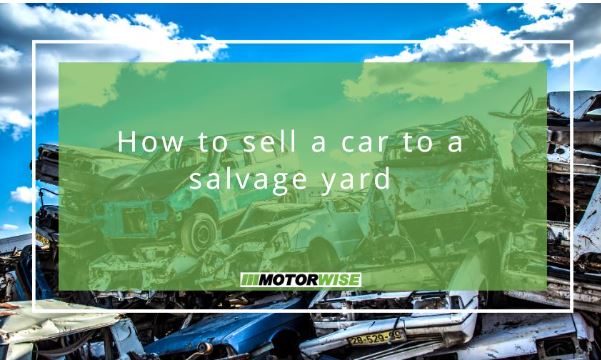 How to sell a car to a salvage yard
If you have an old car that's not getting the miles per gallon you want, or if it has too much wear and tear and isn't worth repairing, then selling your car to a salvage yard may be the right option for you. Salvage yards will pay for cars which require costly repairs but don't need entirely scrapping. There are some things you should know before taking this route.
What to do when your car is too young to scrap
If your vehicle is less than 12 years old and has a major mechanical fault such as total engine failure or gearbox failure, it's worth considering the salvage yard rather than the scrap yard. While it's true that these faults will need costly repairs that can run into the thousands, other parts of the car may be perfectly useable.
How does a salvage yard work?
A salvage yard buys decommissioned cars, dismantling them so that their used parts can be sold for use in working vehicles while any unsalable parts can be sold to metal recycling companies. As such, a salvage yard will consider what they can do with the useable parts from your car to determine how much they pay you.
The amount of money that Motorwise buyers pay customers is based on factors such as the age of the vehicle and its condition. We also factor in how much money the customer would have spent repairing any damage caused to the vehicle if it were still drivable.
Notifying DVLA
You have to notify the DVLA if the car is getting scrapped or salvaged by filling in a V5C form and sending it off to them. They will then send back a letter confirming that they received your notification, which will act as proof that the vehicle has been declared as scrap with them.
It's important to know that the process of salvaging your car isn't always easy. It can take some time shopping around for the best price and arranging for a scrap yard to take your car.
Alternatively, you can simply enter your reg into our instant quote system and we'll give you the best possible price and arrange collection for free!