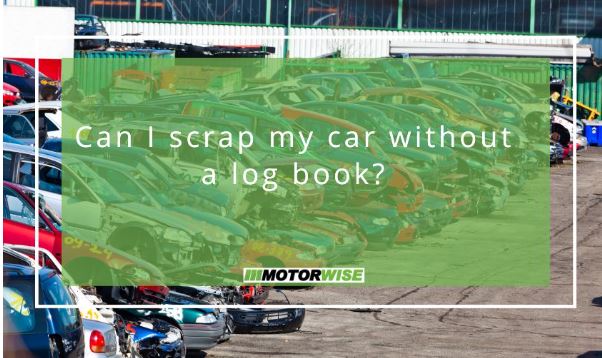 Can I scrap my car without a log book?
If your vehicle has outlived its usefulness, whether due to age or a never-ending series of repair costs, you'll likely have decided to scrap it. Most modern manufacturers make the cars they produce to last for many years, and as a result, scrapping is not an activity many drivers have encountered. For this reason, you may well have questions regarding what you require to complete the process.
A common concern for motorists who have kept a car for many years is a lost logbook. The term logbook is an informal name for a V5 vehicle registration document. When it comes time to scrap your car, and you can't find your V5, you may be worried that you will need it to recycle. While it can be handy to have your logbook, it is by no means a necessity. In this blog, we'll look at the options available in such a scenario.
Avoiding scams
According to UK law, you will need to provide proof of your identity and address to scrap your car. For example, a driver's licence or passport and a recent utility bill to the vehicle collection driver. However, you will not need to present your logbook.
Replacing your logbook
If you can't find your logbook and want a new copy you can arrange to acquire a replacement from the Driver and Vehicle Licensing Agency (DVLA). You can order online by paying £25 and a new vehicle registration document will be sent to your home. However, you will not need a logbook to scrap your car.
Scrapping without your logbook
After your car has been scrapped, you will need to inform the DVLA, or you could be fined £1,000. The process can be easily completed online in minutes, but you will need to add the name of the ATF.
On collection day the driver picking up your car will typically write down the details of the Authorised Treatment Facility (ATF) where your vehicle is being recycled in your V5. However, if you don't have one to hand your car can still be collected. Simply take down the details of the ATF from the driver instead.
For a fast and efficient way to scrap your car, you can always depend on our expert team at Motorwise. Get a free quote today or contact us if you require further information.