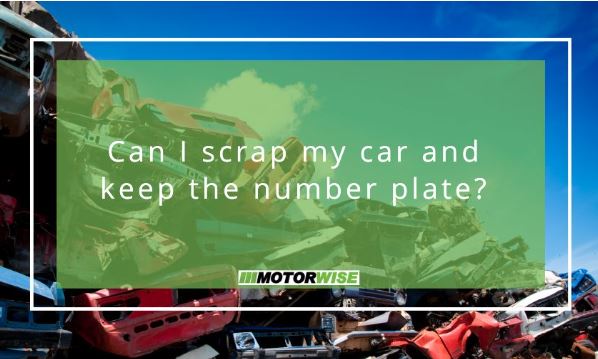 Can I scrap my car and keep the number plate?
It is possible to scrap your car and keep the number plate. There are a few things you should know about this process, however. For example, you'll need to find out if your registration number can transfer over to another vehicle. In this blog, we discuss a few ways of transferring and retaining a number plate from a scrap car.
Can I keep the number plate?
You can keep your number plate if you scrap the car but will have to declare that the vehicle has been scrapped. Once this is done, you're free to use or sell your old registration plate as you wish.
You can also put your private number plate on retention if it's transferred to another vehicle before being scrapped. This means that when you transfer ownership of the vehicle (for example, after selling it), the DVLA will not cancel their record of the registration until 31 days after they receive notice from their new owner that they intend to keep using it.
How to put a private number plate on retention
For a private number plate, the process of putting a private number plate on retention is pretty straightforward. Firstly, you need to get your vehicle registration certificate (V5C) from the DVLA. This is the same certificate you'd receive when buying or selling a car and can be found inside your car's logbook.
Once you have this, go to the DVLA website and log into your account using the email address and password that corresponds with your V5C entry (found at the bottom of it). Once logged in, select 'Manage My Number Plate' under 'My Services'. Then choose 'Apply for Registration Retention' as an action item and follow through with all other steps until completion. They use eligibility criteria to check the vehicle. There is also a fee (currently £80) for the service.
How to transfer a number plate
If you want to keep the number plate of your car when it is scrapped and written off, you must first ensure that your vehicle is correctly registered with DVLA. You will need to provide proof of identity and be either the registered keeper or the legal representative of the said keeper. This can be done through an online reference number by contacting a local post office or by visiting a local VOSA office.
You will also require:
• A V750 Certificate of entitlement
• A V778 retention document
Contact Motorwise
For a free quote on how much your scrap car could be worth, get an instant quote today!