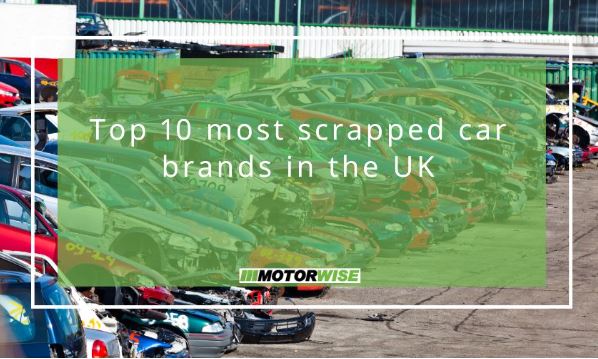 Top 10 most scrapped car brands in the UK?
Every year, millions of cars are scrapped in the United Kingdom. While that might not seem like a big deal at first glance, it actually has a significant impact on the environment and the economy. In this blog post, we'll take a closer look at some of the statistics surrounding scrapped cars in the UK so that you can better understand the situation.
The Average Car Life in the UK Is 11.4 Years
The average car lifespan in the United Kingdom is 11.4 years. This means that, on average, a car will be scrapped after 11 years and 4 months. However, this number varies widely depending on the make and model of the car. For example, luxury cars tend to have a longer lifespan than budget cars. Additionally, some car models are simply more reliable than others and can last for 15 years or more with proper maintenance.
The Most Popular Car Makes Scrapped in the UK
The most popular make of car scrapped in the UK is Ford, followed by Vauxhall and then BMW. Interestingly, German cars dominate the top 10 list of most popular makes of scrapped cars, with only two non-German brands (Ford and Vauxhall) making an appearance. The full list is as follows:
1. Ford
2. Vauxhall
3. BMW
4. Mercedes-Benz
5. Volkswagen
6. Audi
7. Rover
8. Peugeot
9. Renault
10. Citroën
The Most Popular Van Models Scrapped in the UK
The most popular model of car scrapped in the UK is actually not a car at all - it's vans! Ford Transit vans top the list, followed by other popular van models such as Vauxhall Vivaros and VW Transporters. The full top 10 list is as follows:
1. Ford Transit
2. Vauxhall Vivaro
3. VW Transporter T5
4. Mercedes Sprinter 313 CDI LWB
5. VW Caddy Maxi Life
6. Volvo FL6
7. Iveco Daily 35S13 LWB High Roof
8. Mercedes Vito 113 CDI
9. Fiat Ducato 30 JTD
10. Renault Master dCi 135 Business LL3500 MWB
At Motorwise, we scrap both cars and vans and arrange free collection nationwide. Enter your registration here for an instant quotation!