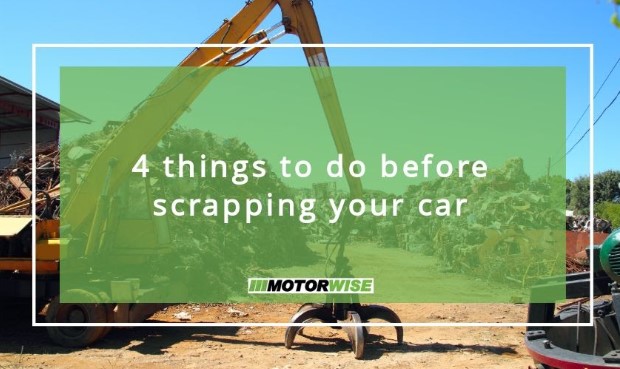 4 things to do before scrapping your car
If you have decided it is finally time to scrap a vehicle you own, there are some important things you must do before you scrap your car. Below we list 4 things to do before scrapping your vehicle.
1. Look for personal items
Over the years, it is easy for personal items to become lost in a car. You should take the time to carefully check under the seats in your vehicle, in the glove box and in any draws and shelves the car may have to ensure no personal items are left in your vehicle.
2. Clean out the car
It is essential you do not leave any items in your car, even if they are unwanted. Clean out the interior of your vehicle and throw everything away. Remember to check and clear your boot to ensure the scrap yard do not have to clear out your vehicle for you. Any items you do not want to keep but are in good condition, e.g. camping equipment you have kept in your car, can be donated elsewhere.
3. Take a photo of the car
If you have decided to scrap your first car, or you are scrapping a car you have inherited from a beloved family member, you may find it difficult to part with the car due to the sentimental attachment you may feel with the vehicle. Taking a picture of the car will allow you to remember the vehicle long after it has been scrapped and will make parting with the car easier.
4. Choose the right scrap service
Many people believe the easiest way to scrap their car is to take it to their local scrapyard. It is essential, however, that you think about what you want from a scrap service, and choose the right scrap service for you. For example, you may find a scrap service that picks up your vehicle more convenient. You may also look for a company that recycles your vehicle, so you know you are choosing an environmentally-friendly end for your vehicle.
Contact Motorwise today
No matter what condition your vehicle is in, Motorwise can recycle your car for you and collect it from your home. For a free, no-obligation quote simply visit our website or contact a member of our expert team today. Our mission at Motorwise is to make selling you scrap vehicle as easy and environmentally-friendly for you as possible.