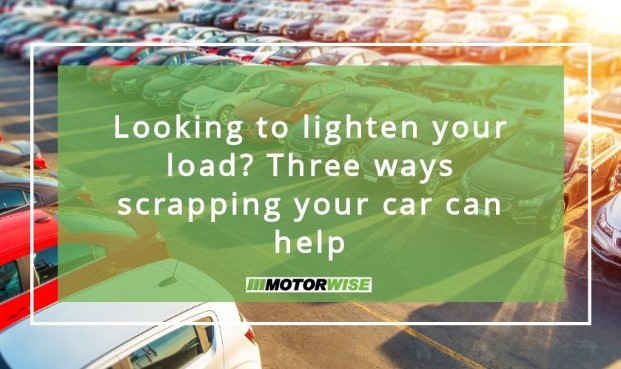 Looking to lighten your load? Three ways scrapping your car can help
Do you have an old, unwanted car sitting on your drive? Does it weigh on your mind every time you squeeze past it? Here are three ways using a professional vehicle recycler can brighten your day, and lighten your load.
1. You can free up that space
Imagine how much better that area will look once it is cleared of your old, unsightly car. Choosing a professional car salvage service will ensure a quick, safe and complete removal, leaving nothing but a clean and empty space. There will be a clean and empty space in your mind as well, once the problem of just what to do with that rusting old car has been resolved.
2. You can free up some cash
At the moment, the car is doing nothing but adding to your load of things to worry about. Why not turn it into cash that you can use for other things, or to put towards a new car? The process is straightforward.
Get an instant online quote that is guaranteed once accepted.
The recycling centre will contact you within 4 working hours to arrange a suitable time for the collection of the car.
Sort out the paperwork once the car has gone (it's not complicated). Send the yellow section of the V5C to the DVLA or if you do not have the V5C, you can write a letter instead. This is to let the DVLA know that you are no longer the owner of the vehicle. Because the car is going for vehicle salvage, there is no need for you to produce an MOT certificate or proof of insurance. You will also need proof of your identity such as a driver's licence.
Get paid an excellent price for your old scrap car by secure bank transfer or cheque.
Decide how to spend your windfall!
3. You can free up your conscience
Using an Environment Agency-licensed company ensures that the process is green and that your old car is disposed of properly and legally. There will be no comebacks, and as every scrapped vehicle is issued with a certificate of destruction from the DVLA, you are guaranteed lasting peace of mind.
Ready to start feeling lighter right now? Contact Motorwise today to get your free quote. Alternatively, take a look at our FAQs if you have further questions