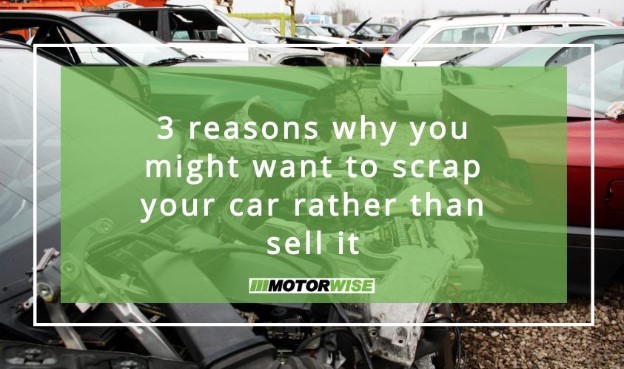 3 reasons why you might want to scrap your car rather than sell it
When your car comes to the end of its useful life, or you no longer have need of it, you have two main choices ahead of you: scrapping or selling. If your vehicle is still relatively new, or is in good working order, of course, you should always sell it. But if your vehicle is getting towards the end of its useful life, it becomes a more difficult decision to make.
What benefits are there to scrapping your car over selling it? Here are three of the main ones.
It's easier
When you sell your car it kick-starts a great deal of admin that you have to handle. You need to write an advert, take pictures, advertise the car on several different platforms to give it the widest spread, but that's not all. You have to then remember to relist the advert every few days, as well as dealing with enquiries - many of whom will come from people who ultimately don't even come to view the car. When you decide to scrap it's so much easier: you just arrange the collection at a time and place that best suits you, the car is collected, you fill in the yellow part of the V5C and send it to the DVLA. That's it!
It's faster
Selling your car requires that there's interest from the buying public - otherwise the car is going nowhere. You have no control over how appealing your car is to prospective buyers, and your car could easily end up just sitting in front of your house for months before someone is interested enough to buy it. The alternative is to price the car so low that it's not even worth the hassle. When you scrap the car, however, it's taken off your hands at a time to suit you. You won't have to look at it for months, and even better, it can usually be out of your life within the week.
It's safer
If you're not careful, it can be easy to fall prey to scammers and thieves when selling your vehicle. The risks of it being stolen, or payment being withheld, or having some other form of problem to deal with can make the whole prospect a deeply unappealing one. With scrapping, as long as you choose a reputable vehicle scrap service such as Motorwise, you can guarantee that you'll get prompt payment for what has been quoted, and the process will be dependable. Contact us today!