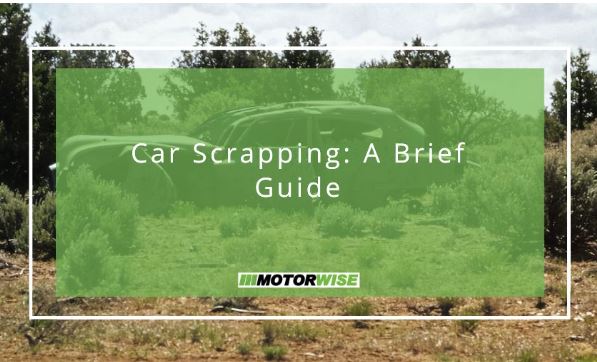 Car Scrapping: A Brief Guide
When faced with the reality that the cost of repairing your old car exceeds its worth, it's time to consider parting ways and opting for car scrapping. However, to ensure a smooth and advantageous process, several crucial steps must be followed. This guide will walk you through the necessary actions to properly scrap your car and make the most of the experience.
Step 1: Conduct Thorough Research
In the digital age, the internet has become an invaluable tool for finding reputable scrap companies. Take the time to research and evaluate multiple scrap yards, ensuring they offer fair prices, hassle-free collection services, and responsible car disposal practices. It is essential to prioritise working with certified and trustworthy companies. Utilising customer reviews can provide valuable insights into their level of customer service and overall reliability. Using a service like Motorwise will take most of the pain out of this process!
Step 2: Apply for Registration Number Retention
If you wish to retain the registration number for future use or assign it to another vehicle, it is important to apply for registration number retention before sending your car to the scrap yard. This process allows you to keep the private number associated with your vehicle. If your application is successful, the DVLA will issue a new logbook and a V778 retention document. Ensure you obtain these documents before scrapping your vehicle to retain the rights to the private number.
Step 3: Organise Your Documentation
Before a scrap company agrees to collect and dispose of your car, you will need to provide specific documents. Prepare your photo identification, such as a valid passport or photo card driving license. Having these documents ready streamlines the process and ensures compliance with legal requirements.
Step 4: Payment Methods: No Cash Transactions
Upon reaching an agreement with the scrap dealer, it is time to discuss payment. It is important to note that accepting cash payments for your vehicle is illegal. Payment should only be made electronically or via a cheque to ensure transparency and accountability. Be vigilant in safeguarding yourself and insist on following the legal payment procedures.
Step 5: Notify the DVLA
As a legal requirement, informing the Driver and Vehicle Licensing Agency (DVLA) about your decision to scrap your car is crucial. Failure to do so can result in fines of up to £1,000. By notifying the DVLA, you officially relinquish responsibility for the vehicle, relieving you of any future road tax obligations.
Summary
Scrapping your care requires certain steps to ensure you remain compliant with the law. Scrapping your car with Motorwise is easy; just enter your registration, and we'll provide a quotation to collect and scrap your car and help you through the entire process.