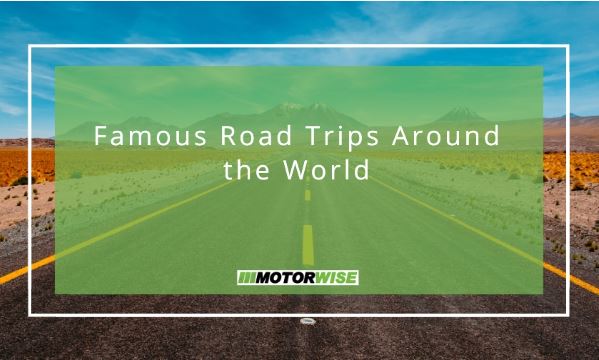 Famous Road Trips Around the World
In literature, film, and song, road trips have long been symbolic of adventure, discovery, and transformation. Taking to the open road, with the world stretching out before you, there's no feeling quite like it. For those of us with a love for driving and wanderlust in our hearts, hitting the world's most iconic routes can be the journey of a lifetime. Let's embark on an exploratory journey across some of the world's most famous road trips.
1. Route 66, USA
Often referred to as the 'Main Street of America', Route 66 runs from Chicago, Illinois, to Santa Monica, California. This historic highway offers a glimpse into America's varied landscapes, quirky roadside attractions, and a rich tapestry of cultures. From the urban sprawl of Los Angeles to the rugged beauty of the Grand Canyon, this is a drive steeped in nostalgia.
2. Great Ocean Road, Australia
Meandering along Australia's southeastern coast, the Great Ocean Road boasts some of the country's most dramatic and breathtaking coastal scenery. From the iconic Twelve Apostles to surfing at Bells Beach, this route is a mesmerising mix of natural beauty and Australian culture.
3. Amalfi Coast, Italy
A symphony of winding roads, dramatic cliffs, and azure waters, Italy's Amalfi Coast is a UNESCO World Heritage site. With picturesque towns like Positano and Ravello dotted along the way, this drive is as much about Italian art, culture, and cuisine as it is about the journey.
4. Ring Road, Iceland
Encompassing geysers, waterfalls, and glaciers, Iceland's Ring Road promises a surreal journey through otherworldly landscapes. The ever-changing scenery, from volcanic terrains to vast fjords, makes this road trip an experience like no other.
5. Garden Route, South Africa
Stretching from Mossel Bay to Storms River, South Africa's Garden Route offers an eclectic mix of dense forests, serene lagoons, and exotic wildlife. Stops like the Tsitsikamma National Park and Knysna offer adventure activities and tranquil nature encounters in equal measure.
6. The Romantic Road, Germany
A journey through medieval towns, fairy-tale castles, and lush countryside, Germany's Romantic Road is like stepping into a storybook. From the vineyards of Würzburg to the iconic Neuschwanstein Castle, this drive is a dive into Germany's rich history and culture.
7. Pacific Coast Highway, USA
Tracing California's rugged coastline, the Pacific Coast Highway offers stunning ocean views, with the Santa Monica Mountains on one side and the vast Pacific on the other. Highlights include the cliff-hugging town of Big Sur and the artistic enclave of Carmel-by-the-Sea.
8. The Cabot Trail, Canada
Circling Nova Scotia's Cape Breton Island, the Cabot Trail is a celebration of Canada's Celtic heritage and natural beauty. With spectacular ocean vistas, dense forests, and highland scenery, it's an unforgettable journey through one of Canada's most treasured landscapes.
Conclusion
Each of these iconic road trips offers a unique blend of culture, history, and breathtaking landscapes. The world, with its diverse terrains and vibrant cultures, beckons the intrepid traveller to explore, learn, and rediscover. Whether you're behind the wheel of a vintage convertible or a modern SUV, the spirit of adventure remains the same. So, pack your bags, create that perfect playlist, and set off on a driving adventure that promises memories for a lifetime. Safe travels!