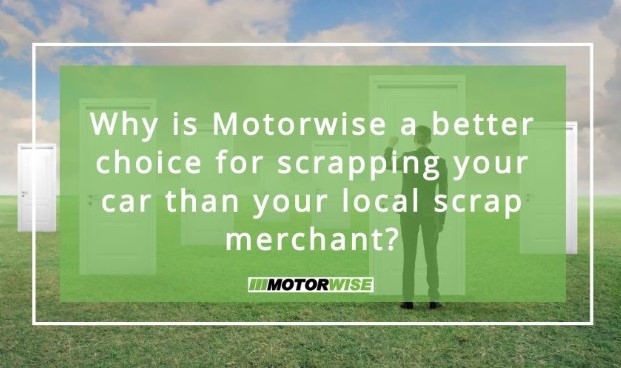 Why is Motorwise a better choice for scrapping your car than your local scrap merchant?
If you're looking to scrap your car, you have a range of options open to you. It's easy to think you only have local scrap merchants to choose from, but the reality of it is that a nationwide vehicle scrap service such as Motorwise may very well be your better option. Choosing the right vehicle salvage specialists is important if you want to make sure you have the most stress-free experience possible.
So why choose Motorwise?
1. Convenience
Motorwise operates up and down the country on a daily basis. This means we're able to give our customers a broad range of collection times to choose from, that best suit their circumstances. You don't have to be at the whim of your local scrap merchant - you can still get a good price and have your vehicle collected at a time and date that suits you. We offer a truly nationwide service for our customers, so wherever you are in the country you can guarantee we can collect your car and responsibly salvage it.
2. Experience
At Motorwise we have extensive experience in dealing with a range of customer vehicles throughout the UK. That means we have been able to hone and perfect our service to ensure our customers receive the best experience possible. With a local scrap merchant, you're never entirely sure of what kind of service you're going to get. With Motorwise on the other hand, you know you're getting the benefit of our considerable professionalism and experience in processing all manner of vehicles efficiently and reliably.
3. Peace of mind
Just because you no longer need or want your car, doesn't mean you want it to be disposed of the wrong way. At Motorwise we take great pride in our status as car recyclers - your vehicle won't just sit in a yard gradually eroding away until it's finally crushed. We have modern processing facilities and make the best of developments in recycling techniques to make as much of your vehicle usable again as possible. This makes choosing Motorwise an environmentally friendly decision, as well as the most convenient.
If you want to scrap your car, don't feel you're stuck with the services of scrap merchants you can find in your local area. Motorwise offers nationwide vehicle salvage services tailored to you - with competitive rates, stress-free collection, and responsible salvage practices to offer, contact Motorwise today to arrange your vehicle's collection.