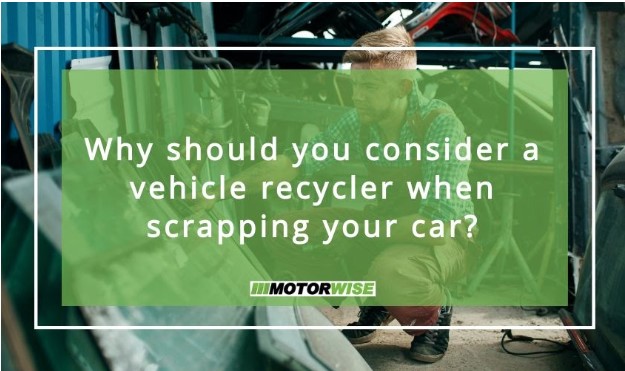 Why should you consider a vehicle recycler when scrapping your car?
If the time has come to scrap your car, you will likely be looking at car disposal services that do not recycle the vehicles they collect. There are many reasons, however, you should consider choosing a specialist vehicle recycler such as Motorwise when it's time to scrap your vehicle.
The environmental benefits
The first, and most obvious, benefit of choosing a vehicle recycler is that it means your car will be properly processed. Many scrap merchants simply crush their vehicles and leave them standing rather than actually processing them. A vehicle recycling service like Motorwise, however, will actually recycle your vehicle and ensure it's broken down in the most environmentally-friendly way possible.
Your vehicle may not be much use on the road anymore, but it still contains valuable materials that can be harvested and go on to live a more useful life being used elsewhere. The metal, rubber, glass, wiring etc, can all be broken down and reused in a variety of ways. Even your vehicle's tyres can be reused if they are properly processed.
It's just as easy as a normal scrap merchant
The other key thing about the services of a vehicle recycler is that from your point of view, it's no different from dealing with a normal scrap merchant. With Motorwise, for example, we operate nationwide to give our customers the best possible service. All you have to do is contact us and get yourself a quote for your vehicle, and we will arrange a time and a date that works for you to collect the vehicle.
When the time comes, we'll arrive and collect your car using one of our own specialist vehicles. We collect cars in a timely and efficient manner to minimise the intrusion into your day. Then all you have to do is send the relevant section of the V5C to the DVLA to inform them that your vehicle has been taken for scrappage and that's it!
Making the right choice for you
It's just as easy and efficient to get your vehicle collected by a vehicle recycler as a scrap merchant when it's time for it to come off the road. Make the environmentally friendly choice, and contact Motorwise today.