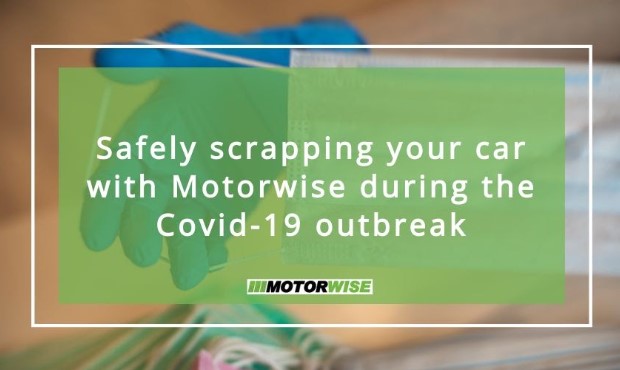 Safely scrapping your car with Motorwise during the Covid-19 outbreak
Coronavirus has meant massive changes to the way our society works, and this means it's not as simple to do a lot of the things we used to take for granted. One such thing you might not have thought about is scrapping your car - can you still scrap your vehicle during the Covid-19 outbreak?
With Motorwise the answer is a resounding yes!
Taking the right steps
At Motorwise we're making sure our employees and our customers are as safe as possible, and that the possibility for infection transmission is minimal. We've put proper precautions in place to make sure social distancing and cleanliness standards are maintained at every point of our service.
Our online contact form and dedicated telephone team mean it's still easier than ever for you to get your quote and arrange for your vehicle to be collected. All you have to do is contact us, and we can still give you a free quote and arrange the collection of your vehicle at a time and date to suit you.
When it comes time to collect, we can do so while observing social distancing guidelines. The no-contact collection is easy for us to facilitate, meaning both you and our staff are at no risk.
Keeping our service operational
At Motorwise we have done everything we can to keep our service up to the same exceptional standards as before - whether it's making an appointment to have your vehicle collected at a time and place to suit you, or ensuring we make the fairest offers for your scrap. It's still business as usual for us.
That means if you're thinking about sending your vehicle for scrap, you don't have to worry about finding a vehicle disposal expert you can trust to collect it safely. At Motorwise you can get your quote online or over the phone, and arrange the non-contact collection of your vehicle in moments.
We have always tried to make scrapping your car as easy and stress-free as possible, and that approach has not changed during the Covid-19 outbreak. We're still doing everything we can to make our service as safe as possible.
If you would like any more information about what we're doing to tackle the spread of coronavirus, or to arrange a quote for your scrap vehicle, contact us today.