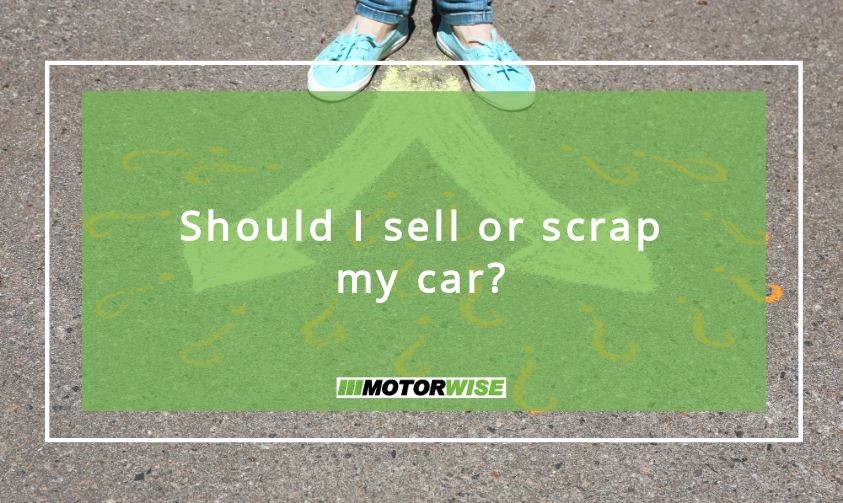 Should I sell or scrap my car?
Deciding whether to sell or scrap your car can be a difficult decision. Whether you need a bigger car, or you simply don't need it anymore, the decision to sell or scrap really comes down to the car's condition. Is it saleable as it is? How much investment is needed to make it ready to sell? Is it worth it?
Will I get more money selling or scrapping my car?
If your car is in a decent condition, then the likelihood is that you will get more money from selling your car. The first place to start could be plugging in your registration number and mileage into one of the many car-selling websites. You may be surprised how much you could get, but once you include all the details of any rust, worn brake pads etc (plus any advertising costs) – is it worth it?
My car is in quite a bad condition, should I still try and sell it?
One option could be to get a quote for scrapping your car and compare how much you could get for either scrapping or selling. Thanks to the internet, there's no need to visit any scrap yards, you can research from the comfort of your own home. For example, Motorwise, one of the U.K.'s largest national scrap car disposal services, offer a free, no-obligation, quote in just one click.
I've decided to scrap my car, what should I look for?
This may feel like a daunting prospect if you aren't sure what you are looking for, but here are the top three things to consider.
1. Make sure the scrap company follows Motorwise's standard of being licenced and regulated by the Environment Agency. This is crucial to ensure all the parts of the car are disposed of in a safe way.
2. Ensure any money is paid by cheque or bank transfer. Receiving cash for scrapping a vehicle is illegal.
3. At the end of the process make sure you receive your Certificate of Destruction as evidence that you have used a legal and licensed Authorised Treatment Facility when scrapping your car.
Get a quote in seconds with Motorwise
Motorwise has a special technology that is able to value your car in seconds. If you are happy with the value, there are just a few easy steps to follow to be on your way to scrapping your car.