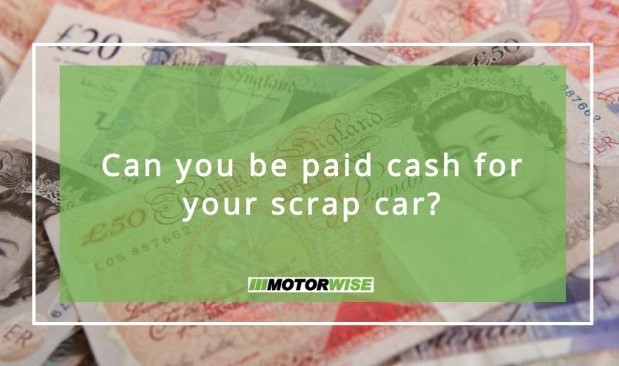 Can you be paid cash for your scrap car?
If you're looking to scrap your car, you may want to find a scrap service that pays by cash. And why wouldn't you? Cash is quick, easy, and you don't have to wait several days for the money to clear. But the truth is, you can't be paid cash for your scrap car anymore, and you should NOT do business with any scrap merchant who offers to do so.
Why you can't be paid cash
The Scrap Metal Dealers Act 2013 renders it illegal to pay for a scrap vehicle by means of cash. Every vehicle paid for has to be done so by electronic transfer, or some other means of tracked payment.
The reasons for this are clear - to try and prevent fraud and scrap metal theft. If cash can be paid, for example, there's nothing to stop thieves stealing your car and selling it to a scrap metal dealer for cash. There would be no questions asked, no way to trace the payment, and the vehicle would be destroyed.
Thanks to the Scrap Metal Dealers Act, customers can now enjoy complete peace of mind that they are getting the best and safest quality service possible. Scrap dealers are also better protected from scrap theft, which means the industry as a whole is stronger, and as such the prices you can get are higher.
What does this mean for you?
This means that if you want to scrap your car and make sure you're doing it with a responsible scrap vehicle specialist, you will need to accept payment via electronic transfer. To offset this, Motorwise is committed to making the whole process as quick and efficient as possible. As soon as the car is confirmed to be in the condition you said it was and has been collected, your payment will be triggered.
Ultimately the lack of cash payments means more accountability is required. There's no space for cash-in-hand deals that require no identification and no sales records. Every interaction is accounted for and trackable, which means fraud and theft have been considerably reduced. Of course, you can't beat the pure convenience of cash, but the increase in safety and protection is worth waiting a few extra days.
Never deal with a scrap merchant who offers you cash for your scrap vehicle - a licensed and professional scrap merchant, like those who work with Motorwise, will always seek to pay you via electronic transfer.