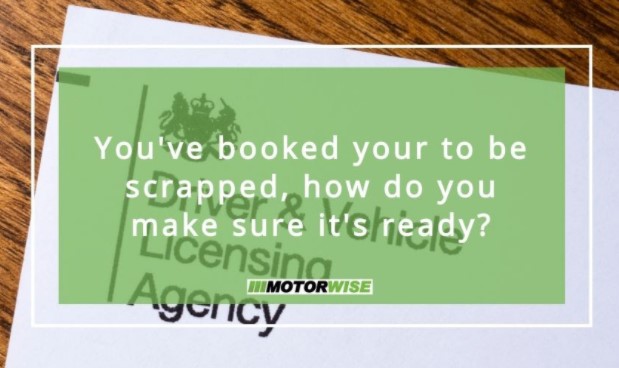 You've booked your to be scrapped, how do you make sure it's ready?
If you have made the decision to scrap your car, it's important that you're as ready as possible for it to be collected. There are several simple steps required to be ready for scrap car collection, and you should be sure to follow them to make sure there are no problems, no rescheduling required, and no wasted journey charges.
Vehicle accessibility
It's important that your vehicle is properly parked to allow your scrap vehicle collection team to collect it. It will most likely be collected on a regular car transporter, so there needs to be appropriate room to access the vehicle. It also needs to be parked on a flat, hard surface. If the vehicle can be driven it's not such an issue.
Properly empty it
Spend some time going through the car and making sure you have taken everything out of it that you want to keep. This includes any personal effects, CDs, money, and the like. It's so common for us to fill our cars with the things we use, then forget to take them out when we say goodbye to them. Search through every little storage area you can, because if you forget something and it goes with the car you will not be able to get it back.
Get your V5C ready
The V5 is an essential element of the car scrapping process. You'll need to fill in the relevant section of the V5, section 9, before sending it back to the DVLA. This will tell them that you have scrapped your vehicle and it has been permanently taken off the road. You can do this either by post or by doing it online.
Getting your quote
Now you know what to do when it comes time to scrap your car, you're ready to get your quote with Motorwise. Simply contact us or use our online tool to get a no-obligation quote in moments. Wherever you are in the country, one of our approved partners will contact you to arrange a date and time of collection if you choose to accept our offer.
With the date and time arranged, follow our three steps above to ensure your scrap vehicle is collected as quickly and easily as possible.