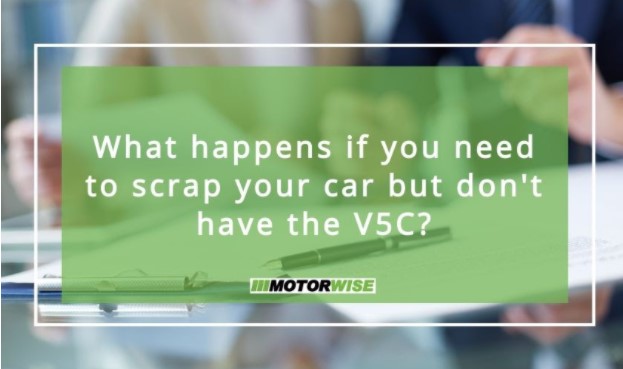 What happens if you need to scrap your car but don't have the V5C (Logbook)?
If you're buying or selling your car, you'll know the V5C is an essential element of that. Often known as the "logbook", it's an official document that shows who is registered as the keeper of the vehicle. If you don't have the V5C, and wish to scrap your car , can a vehicle scrap service still help you?
The answer is that providing you either own the vehicle or are appointed by the owner to scrap the car, then yes!
Scrapping your vehicle without a V5C
The V5C is still an important element of scrap vehicle collection. For an ideal smooth and easy scrap collection your vehicle should be reasonably accessible, on all four wheels, and able to be moved onto the collection vehicle with minimal trouble. Then you get the person collecting it to sign the relevant part of the V5C before you inform the DVLA of the sale.
Life isn't always ideal like that, however, and you may run into issues when trying to scrap your car, one of which is the fact that you don't have your V5C. If you want to do things by the letter, you can apply for a new V5C before you scrap your vehicle to make sure you can fill in the relevant section and inform the DVLA. This isn't actually essential, however.
What you can do instead is write to the DVLA. Tell them the vehicle has been scrapped, then give them your name, your address, the registration of the vehicle, and if you have the little green slip from your V5C you can quote the number there to help them identify the vehicle. If you don't have the V5C you won't be able to use the online service.
Scrapping your vehicle the easy way
So now you know that you can scrap your vehicle, even if you have misplaced your V5C, you can get on with scrapping it if you decide you have no more use for your vehicle.
To make the process as easy as possible, use Motorwise. We work with a nationwide network of licensed and approved authorised treatment facilities who can collect your car at a time to suit you. We constantly monitor global scrap metal prices to ensure we give our customers the fairest quotes possible and pride ourselves on offering reliable service.
Contact Motorwise today to get a free, no-obligation quote for scrapping your vehicle.