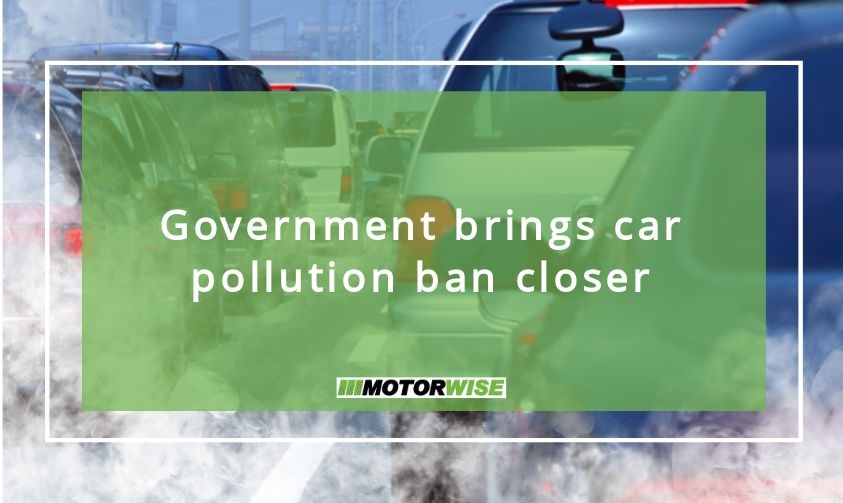 Government brings car pollution ban closer
There has been a mixed industry reaction to the Government's plan to 'outlaw' new petrol, diesel and hybrid vehicles by 2035. As part of his policy to drastically cut emissions in the UK, Prime Minister Boris Johnson has announced that he was shaving five years off the previous 2040 deadline.
Experts have said that this renewed pressure to switch swiftly to electric vehicles is unavoidable. It is apparently the only way the UK can meet its 2050 target of emitting virtually zero carbon.
Shockingly, around a third of all UK CO2 emissions currently originate from transport.
Eco-aware motorists
The automobile and transport industries have expressed concerns about this accelerated plan to ban petrol and diesel vehicles in the UK. However, for motorists and fleet managers who care about sustainability and improved environmental impact, this move is likely to be applauded.
Clearly, there will still be a substantial number of older 'polluting' vehicles on Britain's roads for many years after the 2035 deadline. Though wise decision making can help lessen their environmental impact.
That's because motorists and fleet managers are becoming increasingly aware of the importance of taking a responsible attitude to car disposal. As more switch to electric vehicles in advance of the deadline, reliance on expert vehicle recyclers could well increase.
The less publicised eco priority - car recycling
Much of the technological development and media interest is naturally aimed at ways to make cost-efficient, non-polluting vehicles – that don't run on fossil fuels.
Meanwhile, one of the less publicised ways that motorists and companies can become more eco-aware, is by making informed choices about disposing of old vehicles.
There are already advanced vehicle recyclers in the UK. Companies with the equipment and expertise to reap a substantial amount of reusable materials from scrap cars.
In fact, in the right hands, up to 95% of materials salvaged from old cars can be recycled and repurposed.
This industry is heavily regulated and it is vital to find a company with the right credentials and control systems in place.
Which is why for many drivers and fleet managers who are asking 'where can I scrap my car' the answer comes from Motorwise. Not least as this can also help you to arrange scrap car collection.
Whether you switch to electric now or when the new deadline arrives, recycling old vehicles makes sense. It all adds to the ways car owners and companies can make a positive impact on environmental protection and improvement.