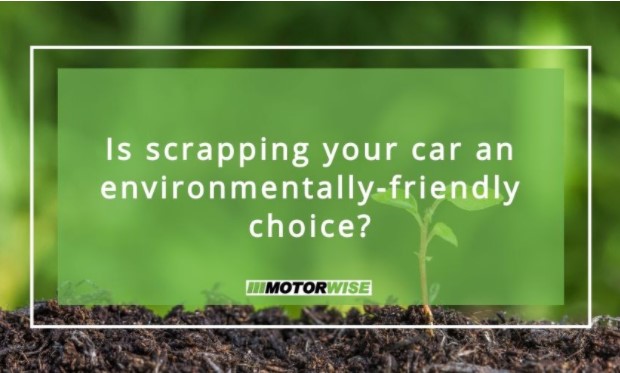 Is scrapping your car an environmentally-friendly choice?
If you have a vehicle you no longer want to own, you have a few options. You can sell it, you can give it away, or you can scrap it - selling it has its own clear benefits, but is scrapping your vehicle actually an environmentally-friendly choice? If you want to make the most responsible decision possible, it's a question you need answering.
Is scrapping a vehicle the right choice?
If you want to be as environmentally friendly as possible,scrapping your car might seem like a counter-intuitive choice. When thinking about scrapping a vehicle, it's easy to picture the scrap yards of decades gone by - with vehicles just piled and smashed into one another, rusting away into the earth. Granted, this is not very environmentally friendly.
Things have moved on now, however, and vehicle recyclers now do everything they can to minimise the environmental impact of processing the vehicle. If it's roadworthy, any small issues will be fixed before selling it on to be reused. Often this isn't possible, however, and the vehicle's life comes to an end. But parts of it can still live on.
All vehicles are made up of multiple highly useful parts that can be used in other vehicles as replacement parts, or used in a range of industrial processes. Everything, even down to the tyres, can serve a function even after the vehicle is no longer roadworthy.
How do you go about making the right choice?
The answer is a simple "yes" then - it IS an environmentally friendly choice to scrap your vehicle. But, this is provided that you choose the right specialist to scrap it for you. You should choose a firm of specialist vehicle recyclersthat hold the relevant certification from your national environmental governing body. This will tell you that the firm's methods of processing scrap vehicles have been thoroughly examined and found to have met all the relevant necessary guidelines and legislation.
That can seem like a lot of work, however, when you just want to scrap your car quickly. The whole point of scrapping a vehicle is that it's much more convenient than selling it the traditional way. That's why you choose a specialist such as Motorwise when you decide you want to scrap your car. We have a nationwide network of authorised treatment facilities, and we make sure every single one abides by the guidelines of their national governing bodies. So contact Motorwise for a quote today!