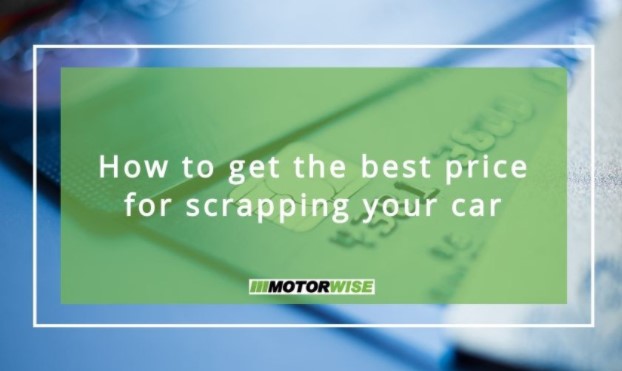 How to get the best price for scrapping your car
If you have a vehicle that has reached the end of its life, don't be too quick to assume that it is no longer valuable. In this blog, we've put together a list of tips to help you get the best price for scrapping your car.
Don't remove any parts
One of the best ways of making sure that your vehicle retains its value is by keeping all of its parts intact. If you start to remove parts from your car, this will not only decrease its weight and therefore its value, but some recycling companies may actually be put off purchasing your car. Removing parts such as wheels and tyres can make it extremely difficult for a car scrap company to collect your car as it makes the process of loading the car onto a recovery vehicle more complex. The more parts that remain intact in your car, the more it will be worth when you decide to scrap it.
Do your research as early as possible
The end of each month is usually the busiest time for car scrap dealers, and so many of them will reduce their prices as the month comes to a close as they attempt to manage their busy workload. By reducing their prices for car scrap, this makes car scrap companies less competitive for a short period of time so that they don't become too overwhelmed by an influx of customers. If you decide to scrap your car early in the month, you will likely benefit from a quote at the highest possible rate.
Work with a reputable car scrap dealer
The very last thing you want to do when you agree on a price for your scrapped car is to haggle with a member of staff from your chosen car scrap company after they come to collect it. Unfortunately, this is quite a common occurrence within the car scrapping industry and if you don't choose the right company, you could end up selling your scrapped car for a lower price than it is worth. By choosing a reputable car scrap company, you can find a price for your vehicle that you're happy with, check that it is guaranteed and ensure that you have described the condition of your car to the company as accurately and honestly as possible.
At Motorwise, we pay great prices for unwanted, damaged, faulty or scrap vehicles. For more information about our services, don't hesitate to get in touch with a member of our team today.