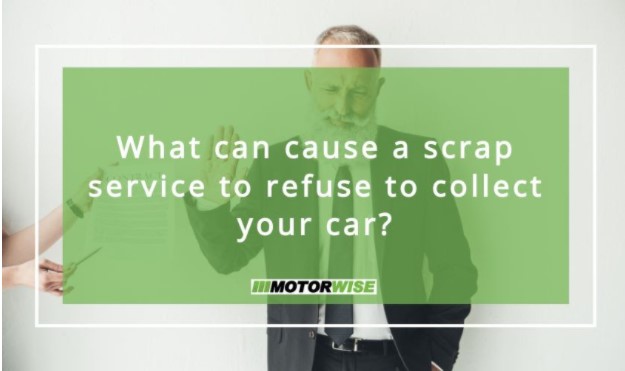 What can cause a scrap service to refuse to collect your car?
Vehicle recyclers are in the business of taking your scrap car and either processing it for scrap or giving it another life as a usable vehicle in the event it's salvageable. But there are conditions that can lead a vehicle scrap service to decline to collect your vehicle - what are they, and how can you avoid them?
The car is incomplete
Scrap prices are determined by weight, rather than the overall condition. So your vehicle needs to be complete, rather than in great condition if you want to get the best price for it. Sometimes owners are tempted to sell parts of their vehicle before scrapping it to make extra money. This is, of course, your choice, but be aware that if enough of your vehicle is missing the scrap specialist you deal with may not consider it worth their while to come and collect it. The age of your vehicle, its mileage, and its condition doesn't matter - as long as it's complete.
It's not as described
When you get a quote for your scrap vehicle you're asked to assess the vehicle's condition and completeness. Owners are trusted to be accurate in the way they describe their vehicle, but if the quote is accepted and the scrap merchant comes to collect the vehicle, only to find it's not actually as it was described, they can refuse to collect it. They may also decide to revise their quote down, in accordance with the vehicle as they find it.
It's inaccessible or unsafe to collect
You must be sure that your vehicle is safe and accessible for collection before seeking a date for collection. Ideally, your vehicle should be on level ground with all four tyres pumped up, and able to roll. If the vehicle can still move under its own power, that's even better. You might even want to drive the vehicle to the scrap merchant yourself, if possible, in the interest of maybe getting a higher quote as they don't need to transport it.
What is a wasted journey fee?
If your scrap collection service decides not to accept your vehicle because of it being inaccessible or not in the condition you described, they may charge you a wasted journey fee. This is a fee to cover the time, fuel, and resources necessary to have come to you, rather than picking up another vehicle.
If you've been thinking: "I want to scrap my car right away", get a quote through Motorwise today.