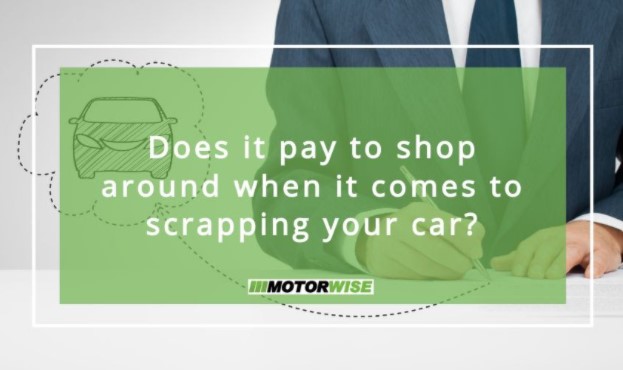 Does it pay to shop around when it comes to scrapping your car?
When it comes time to scrap your car, who should you choose to do it for you? Of course, you want to get the best price possible, so how do you actually do that? You do it by shopping around and finding the vehicle scrap service willing to offer the best deal. Shopping around doesn't have to take much time, you can get quotes online almost instantly.
If you're willing to shop around, you'll find the best quote you can.
How do scrap services create their quotes?
Vehicle scrap specialists don't just "make up" the quotes they provide you for your vehicle. Quite the opposite, it's actually a stringently controlled process that's monitored daily. The quote made to you is in relation to the global price of scrap, which is offset against the car you're trying to scrap. Scrap cars are generally priced based on weight rather than specification, age, or mileage. That means if you have a big car, you'll likely get a higher quote than you would for a small one.
Other things can come into play too, such as how complete the car is. A complete car will get you a better quote than a car that is missing parts. If you have already sold parts off the vehicle, or the vehicle just isn't complete, you're not guaranteed a quote at all - in which case you might actually have to pay in order to get the rest of the vehicle collected.
How can you get the best possible quote for your car?
If you're getting ready to scrap your car and you want to make sure you don't waste any time, be sure to get a quote from Motorwise. We are constantly monitoring the price of scrap globally to be sure that we offer our customers the best quotes.
Not only that, but we make it so easy! You can get a quote from us online instantly, or you can talk to one of our friendly helpful staff over the phone. If you accept our quote we'll put forward your details to one of our nationwide network of authorised treatment facilities. They will contact you within a few hours to agree the time and the date to collect your car.
Once the car is collected, you'll be paid. It's as simple as that. Shopping around guarantees you'll find the best quote for your scrap vehicle, but you're sure to never find a better quote than you'll get from Motorwise. Get your quote today.