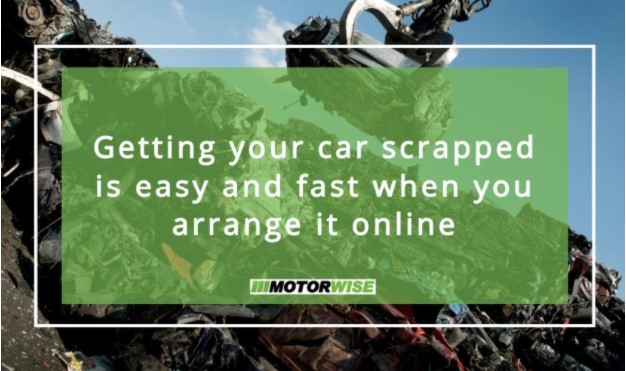 Getting your car scrapped is easy and fast when you arrange it online
Car disposal used to be a potentially stressful prospect. First, you had to find a local scrap dealer, then call them and just hope that you would get a decent quote for your vehicle - if you were going to get an offer at all. Then arranging collection would be an awkward exchange of finding a time that was reasonably convenient for both parties.
Times have changed, however, and getting a scrap car quote takes mere seconds online.
Getting your scrap vehicle quote online
So how do you do it? It couldn't be easier, all you need to do is click the 'Get Quote Now' button and you'll be invited to provide the details of your vehicle. It couldn't be simpler - by entering the car registration number your vehicle's details will be auto-filled. Then you will be invited to provide some information about the state of the car - remember that scrap prices are provided based on weight, not condition, so your vehicle being complete is more important for getting a good quote than it being in good condition. With that, you can make your application and get your quote.
The quote you get will be in relation to the current prices of scrap, both nationally and internationally. These are checked daily and the quotation tools are calibrated in order to make sure you get the fairest possible quote.
How long does it actually take?
The quote you get will be virtually instant, and in a second you will be presented with a quote for your vehicle. You can still call up if you prefer, in which case it might take a few minutes, but will still be very fast. When you accept the quote your details will be passed on to a local authorised treatment facility - they will call you back, usually within a few hours at the latest, in order to arrange with you the time and date for car disposal that's most convenient for you and your life.
With a car scrap specialist like Motorwise, every aspect of the service has been geared around you and making sure you have the best possible experience when scrapping your car. Everything from the ease of use of the website, to the fairness and instant nature of the quotes provided, through to the friendly service offered by our authorised treatment facilities.
Use Motorwise today, and get a quote to scrap your car instantly.