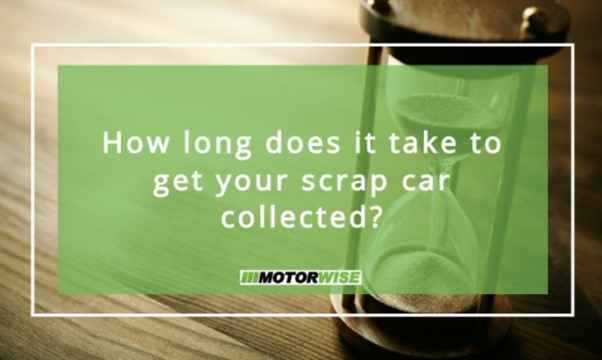 How long does it take to get your scrap car collected?
If you're about to scrap your car, the last thing you want is for it to be a long, drawn-out process. You're done with the vehicle, so naturally, you want it out of your life as quickly as possible. But how long does it actually take to get your scrap vehicle collected, and what can you do to make sure it's quick and easy?
How long will it take to be collected?
To answer that, you need to understand the process of getting your vehicle scrapped. It begins with getting an online quote for your vehicle, which will be instant when you use a service like Motorwise. It will be up to you whether or not you want to accept our quote, but if you do, it'll be on to the next stage of the process.
That involves us passing your details straight to one of our approved vehicle recyclers. They will then get in contact with you in order to agree on the most convenient date and time to collect your car.
The exact date can vary based on a number of factors, including how busy the scrap vehicle collection service currently is. It will generally be in under two days, however, where possible. In certain circumstances, if you arrange your quote early enough, they might even be able to come and collect your vehicle that very same day.
How do you make the process as quick as possible?
If you want to ensure your vehicle is scrapped as quickly as possible and with the minimum of fuss, it's important to make sure your vehicle is located on a flat and easily accessible piece of land, with all four tyres inflated. If the engine runs, that's even better.
Also, do one final check of your vehicle to ensure you haven't left any important personal effects or documents behind. Check, then ask someone else to double-check, just to be certain.
Get a quote for your scrap vehicle collection today
If you want to get an instant online quote for your vehicle right now, it could be collected from you within just a few days. To get the process started, all you need to do is get your free online quote from Motorwise.