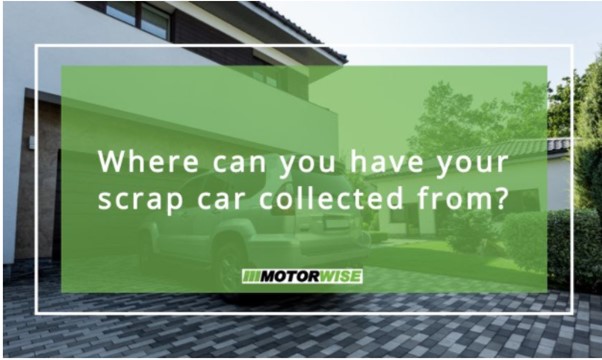 Where can you have your scrap car collected from?
If you've chosen to scrap your car, a key part of the process is arranging to have it collected. A transporter will arrive to take your vehicle off to the vehicle recyclers' premises, where it will be processed for recycling or refurbished and resold if it's in good enough condition - but where can you have your vehicle collected from?
Getting it collected at home
Having your scrap car collected from your home address is one of the most popular choices, as it allows you complete flexibility. Your scrap dealer can come right to your door, and in mere minutes have your vehicle secured and ready to take away. This means you can fit in scrapping your car easily around the rest of your busy lifestyle.
Getting it collected from work
You may want to have your vehicle collected from your workplace if it's more convenient. As long as you have your identification and your V5C with you, your scrap merchant will be able to collect the vehicle from the premises. This means you're able to easily organise getting your car scrapped around your work commitments if necessary.
Driving it to be scrapped yourself
Another option is to not have the vehicle collected at all! You may want to drive the vehicle to the scrap yard yourself, as this can mean you won't have to wait around for the scrap dealer to arrive. You might also be able to get a slightly better quote for your car, as the dealer won't have to factor in the usual collection costs.
The important things you need to know
No matter where you choose to have your car collected from, it's important you make sure the vehicle is as easily accessible as possible before arranging the collection. A car transporter will need to be able to get close to the vehicle where a winch can be connected or it can simply be driving onto the back of the vehicle - flat ground is preferred.
Make sure your vehicle's tyres are inflated and that it can at least roll, if the vehicle is not convenient to be collected the dealer may refuse - at which point you could be charged a fee for their wasted journey.
Getting a convenient quote for your scrap car
If you need a great quote for your scrap car in an instant, contact Motorwise today - we operate nationwide and review scrap prices daily to provide the best possible quotes to our customers.