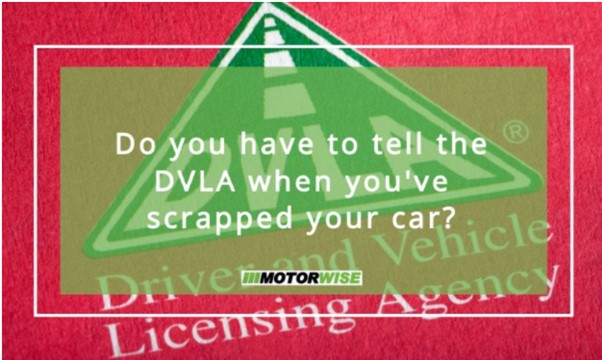 Do you have to tell the DVLA when you've scrapped your car?
If you're thinking about scrapping your car, it can be confusing to know whether or not it's you or your vehicle scrap service that has to inform the DVLA. It's important you know your legal requirements, however, to scrap your vehicle the right way.
Who has to tell the DVLA?
You do. Put simply, as the owner of the vehicle it's your responsibility to let the DVLA know about the new ownership of the vehicle, and that it's going to be coming off the road. Failure to do this may result in legal complications or fines.
How do you let them know?
Fortunately, letting the DVLA know that you're scrapping your car couldn't be easier. If you look on your V5C you'll see a section dedicated to scrapping your vehicle. All you need to do is have the vehicle scrapping service that comes to collect the car fill in that section with their details - just like a new owner would if you were selling your car the more conventional way.
Then you can either take that and post it to the DVLA, or you can inform them immediately via their website. Both ways are completely valid, and it depends entirely on you which you would prefer to do - as long as you make sure that it gets done.
What if you don't have your V5C?
For one reason or another you may have misplaced, or simply don't have your V5C. Can you still scrap your car? The simple answer is yes, all you need to do is to write a letter to the DVLA explaining your situation. Give them your personal details and the details of the vehicle, along with the details of the scrap collection service who is taking your car so they can update their records.
Scrapping your vehicle is easy and fast
This should encourage you that getting your vehicle scrapped can be easy and fast, especially when you choose to scrap it via an experienced professional like Motorwise. All you need to do is get your online quote, arrange the collection for a time and date that suits you, have your vehicle collected, inform the DVLA and get paid - it really is that simple and fast.
You could be rid of your scrap car within as little as two days, and all it takes to get started is getting your instant online quote with Motorwise - do it today.