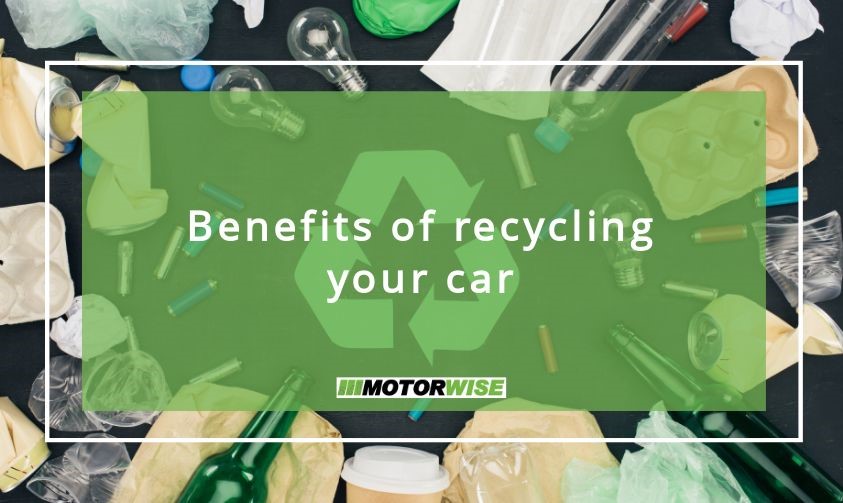 Benefits of recycling your car
When you're looking to dispose of your car, there are many benefits of using a professional car scrapping company. A vehicle that has been involved in a serious accident, or written off, is often subject to scrap vehicle collection.
Similarly, if a qualified mechanic believes it isn't cost-effective to repair a seriously damaged car, it may end up being scrapped. There are benefits - both for the motorist and the environment - if you decide to go down this road to vehicle disposal.
Environmental benefits
Car recyclers help the environment by destroying vehicles in a controlled and legal manner. Any potentially harmful materials will be destroyed in an eco-friendly fashion. The cars won't be dumped with old petrol, engine oil, radiator fluid and rusty metals left to seep into the ground, causing a hazard and becoming an eyesore.
Instead, they will be destroyed quickly and efficiently. Only a small number of items are thrown away at landfill sites, with the vast majority being recycled, or destroyed in the appropriate manner. This reduces the pollution and waste associated with vehicle disposal, as motorists have access to the scrap industry - which is consumer-friendly, safe and legally compliant.
Strict regulations
The car disposal industry in the UK is heavily regulated, which provides benefits for everyone. When a customer calls a professional, licensed company to take advantage of their car disposal services, there's no need to worry about the legalities of dealing with them and what will happen to your car after you sign it over.
You'll have complete peace of mind, safe in the knowledge that the transaction will be completed in line with the current regulations. You'll be able to inform the DVLA that you have disposed of your car and then you can sit back and relax.
Professional service
When you decide to scrap your car, choose a company that works with Authorised Treatment Facilities licensed by the Environment Agency, the Scottish Environment Protection Agency or Natural Resources Wales. You can be sure it's disposed of in a legal and environmentally-friendly way, with the appropriate paperwork completed efficiently.
Make life easier for yourself by choosing a company that gives you an online quote and free collection, providing a hassle-free and professional service from start to finish.
Motorwise is a licensed and trusted vehicle recycler, so if you're looking for a reputable vehicle scrap service, contact us for further information via our handy online contact form.