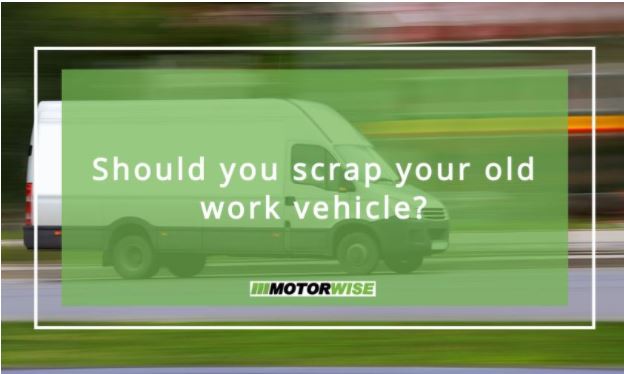 Should you scrap your old work vehicle?
If it is time to upgrade the car or van you use for work, you may be wondering what to do with your old work vehicle. There are many benefits to scrapping your vehicle, rather than selling it, a few of which we outline below…
1. Protect your company name
If your vehicle is easily connected with your company, for example, if it contains paintwork or a car wrap with your company name or it is part of a fleet of vans and vehicles that your company owns, it is essential you do not sell your vehicle. If you sell it, then any activity associated with the vehicle after you part ways, such as reckless driving or criminal activity, will be connected with your company and have a negative impact on your reputation.
You also leave your company at risk of opportunists masquerading as an employee and running scams. To ensure you avoid harming the reputation of your company, ensure you never sell an old company vehicle.
2. Improve your green reputation
If you opt to send your old work car or van to vehicle recyclers rather than a scrap yard or selling your vehicle, you will be reducing the carbon footprint of your company. In today's world, businesses are facing increasing pressure to be greener and make environmentally friendly decisions. If you have green targets to meet or would like to prove to your clients you are an eco-friendly company, recycling your vehicle is an effective and efficient way to do this.
3. Cost-efficient
If you choose to use car recyclers that offer a scrap vehicle collection service, you can eliminate the cost of getting your old vehicle to a scrap yard, which can be complex and expensive if your vehicle is broken or uninsured. Plus, you will receive compensation based on the weight of your vehicle, not its condition, ensuring you get the best price for your vehicle possible.
Contact Motorwise
If you are interested in scrapping your car, contact Motorwise today. We will collect your old work vehicle for you and ensure to dispose of it in a way that is cost-efficient and won't compromise the name or reputation of your company. If you have any questions about our collection service, do not hesitate to get in touch with us today.