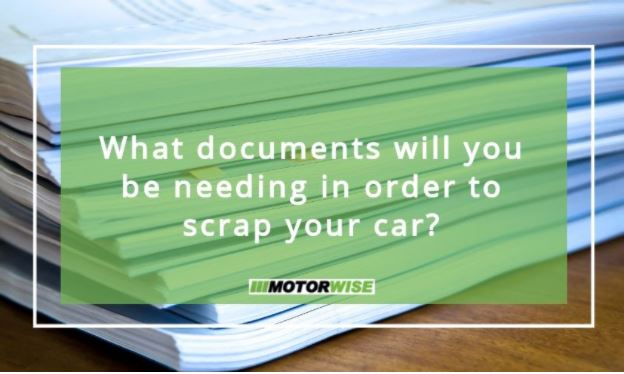 What documents will you be needing in order to scrap your car?
Eventually, all cars will reach the end of their lives, and there will come a time when your car simply becomes too expensive to repair. At this point, you may decide that having your car scrapped is the most sensible and cost-effective way to go. To ensure that this is a seamless process, it's important to gather the correct documentation in advance, so we're here to help! You may read different advice online, and the required documents will also vary depending on the specific scrap yard. Here, we'll discuss the documents that will be involved when your car is scrapped with us:
Vehicle registration document (V5C)
Your VC5 is your vehicle logbook and confirms the details of the registered keeper as recorded with the DVLA. Most recycling centres will prefer to see your V5C when you have your car scrapped; however, this is not always deemed to be essential.
Certificate of Destruction (CoD)
Scrapping centres holding ATF licences are authorised to issue such certificates; however, these will not be seen by you as the seller. Your certificate will be produced by the authorised treatment facility once your car has been scrapped, and is then sent directly to DVLA, where it is required.
Your job is to notify DVLA as soon as you sell your car to our scrap yard. You'll need the yellow section of your V5C, known as the V5C/3. You can either send this section directly to DVLA or upload your document reference number on their website.
It's worth noting that we are aware that many years down the line after purchasing your car, finding your original V5C can sometimes be a task. If you can't find this document, there is no need to purchase a new one from DVLA, however, you will need to write them a letter informing them that you have sold the vehicle for scrapping. DVLA will then update their database, and having done this, you will no longer be the registered owner of the vehicle.
A replacement VC5 will cost you £25, which is a fee you should try to avoid if you're about to have your car scrapped, as the document will no longer be needed.
Do some companies require a logbook?
As we mentioned above, here at Motorwise, your V5C is preferable, but not essential. However, despite it not being a legal requirement, you may come across some scrapping companies that will not purchase your car unless you can provide this document. Choose to scrap your car with Motorwise, and we will make your life easy! For more information about the required documents, please don't hesitate to get in touch with us.