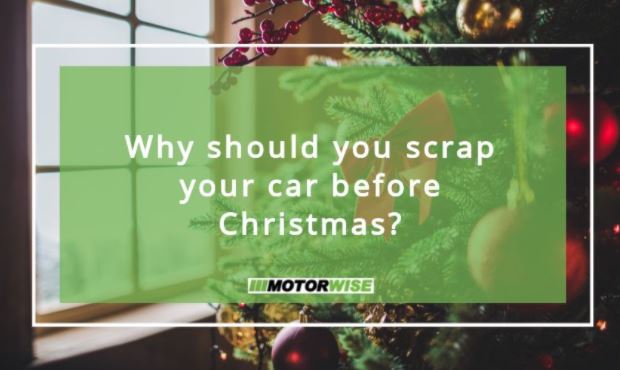 Why should you scrap your car before Christmas?
Christmas is coming, and if you have a vehicle you're thinking of getting rid of, it's wise to consider doing so before the festive season arrives in full swing. Ethical car disposal handled by a professional car scrap service has many benefits, and with Christmas just around the corner, some of those advantages become even more beneficial.
It's one less thing to worry about
Christmas can be a busy and stressful time - there's so much to get done and so much to keep track of. The last thing you want on top of all of that is to have to deal with the prospect of scrapping your old car in amongst it. Organising the collection of your scrap vehicle can be as simple as a couple of clicks and a phone call to confirm when you deal with an experienced company like Motorwise - this can ensure your schedule is freed up and it's one less thing on your mind during the festive season. You won't have to worry about dealing with any ongoing paperwork/charges for your vehicle if you scrap as soon as possible.
A little extra money in your pocket
If your car is mostly complete, you will be able to get some money back for it when you scrap it with Motorwise. So not only will you be able to get the car off your property and out of your life, but you will be able to get some money back. Of course, with Christmas on the horizon, every penny counts, and the quote you get for your vehicle can help make the festive season that bit more financially comfortable. Remember that in order to get the best possible quote for your car, it has to be complete, so if you want to get the highest quote you can, you should resist the urge to part out the vehicle, as you may destroy its scrap value.
How do you arrange your vehicle's collection?
Arranging your scrap vehicle collection only takes a few minutes when you use Motorwise. You begin by giving us your vehicle's registration number so we can get its specification and details. With that, we'll provide you with a quote on the understanding the vehicle is complete. If you accept, a local agent will be in contact to arrange the collection.
Scrapping your car is easy, fast, and stress-free when you do it with Motorwise, so contact us today ahead of the Christmas rush.