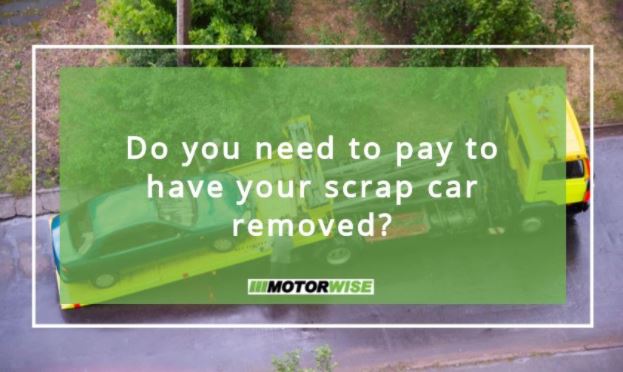 Do you need to pay to have your scrap car removed?
If you're looking to scrap your vehicle, the costs play a huge part in that decision. Understanding what you might have to pay, as well as what you could be paid, is key to making the best possible decision on what to do with your vehicle.
Do you have to pay to have your car scrapped?
The simple answer is that it depends. It depends primarily on the way you choose to organise your scrap vehicle collection. If you organise it through Motorwise, for example, we will not charge you anything - we pay you. When you organise your vehicle collection we will give you a quote based on your vehicle's dimensions, weight, and condition.
When do you have to pay to have your car scrapped?
There can be charges incurred in the vehicle scrap process. You can be charged what is known as a "wasted journey fee" - this is when the vehicle is found to be not as you have described when booking the collection, or the vehicle is not in the location as described when making the booking and is found to be inaccessible to the recovery vehicle. It's your duty to make sure that the vehicle can be relatively easily collected. If the car cannot be easily collected, or it's not found to be in the complete condition you said it was when you got your quote, you may be charged a wasted journey fee. Depending on the scrap merchant you're dealing with, they may elect to cancel your quote offer altogether and refuse to take the car.
You may be required to pay to get your vehicle collected if it has too many parts removed from it. This is because the way scrap prices are determined is down to weight, rather than a vehicle's general condition. If your vehicle is complete it's worth a lot more than if it is incomplete. You may still be able to get a quote for the vehicle, depending on how much of it is left. If too much of a vehicle has been taken, most scrap merchants will not consider it financially worth their while to pick it up and process it.
If that's the case you will have to pay them in order to collect the vehicle. That's why if you're thinking of scrapping your vehicle and you want to get the best possible quote for it, you should resist the urge to part it out.
Contact Motorwise today
If you have a complete vehicle for scrap, you won't have to pay to have it collected if you contact Motorwise today.