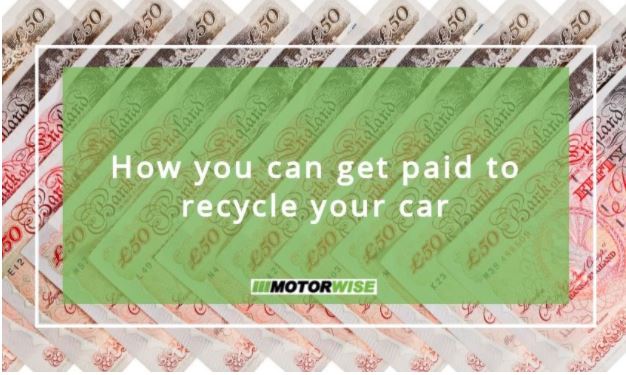 How you can get paid to recycle your car
During Covid, we've all got used to the idea that we can pick up the phone or send an email and have almost anything delivered to our door. From a three-course meal to a ten pin bowling set, there are almost no limits to home deliveries.
It's also now almost second nature to sort and recycle all or most of our household waste, of which on average each household produces over a tonne every year. That totals up to over 30 million tonnes of waste which is taken away from our doorsteps. Over Christmas, 30% more waste piles up for collection, including a staggering 500 tonnes of expired Christmas lights.
Collection and disposal
In the UK, we pay for all that collection and disposal through our council taxes. Many of us will remember times when industrial action or extreme weather interrupted normal collection services and the chaos that quickly followed! And of course, we're all aware of the hefty fines that can follow if we don't dispose of things properly.
But how many people know that a simple phone call to Motorwise can also be the start of solving a disposal problem that's considerably bigger than getting rid of that used Christmas tree? Having an old car finally give up on you is a bad enough stress, without the extra hassles and worries of how to dispose of it legally and without adding even more costs.
Whether the stricken motor is stuck on your driveway, outside your house, or worse, in a paid parking spot, your old wheels are now a problem that will only get bigger the longer you delay.
Put your mind at rest
A call to Motorwise will put your mind at rest. You can arrange for them to pick up the car with the minimum of fuss and paperwork, even if you can't put your hand on the logbook. Depending on the car, the condition and the removal situation, Motorwise may even be able to offer you a few quid to ease the pain of losing your old motor.
So, if your old motor is sitting outside, beyond repair and slowly rusting away; maybe fast running out of a valid tax disc which will need renewing or risking a fine, now's the time to make that call and get it sorted by professionals. And unlike that old mattress or wardrobe you want to be rid of, you're not going to get an extra bill for taking it away.
Scrap your car by calling Motorwise today!